Ryan Woolridge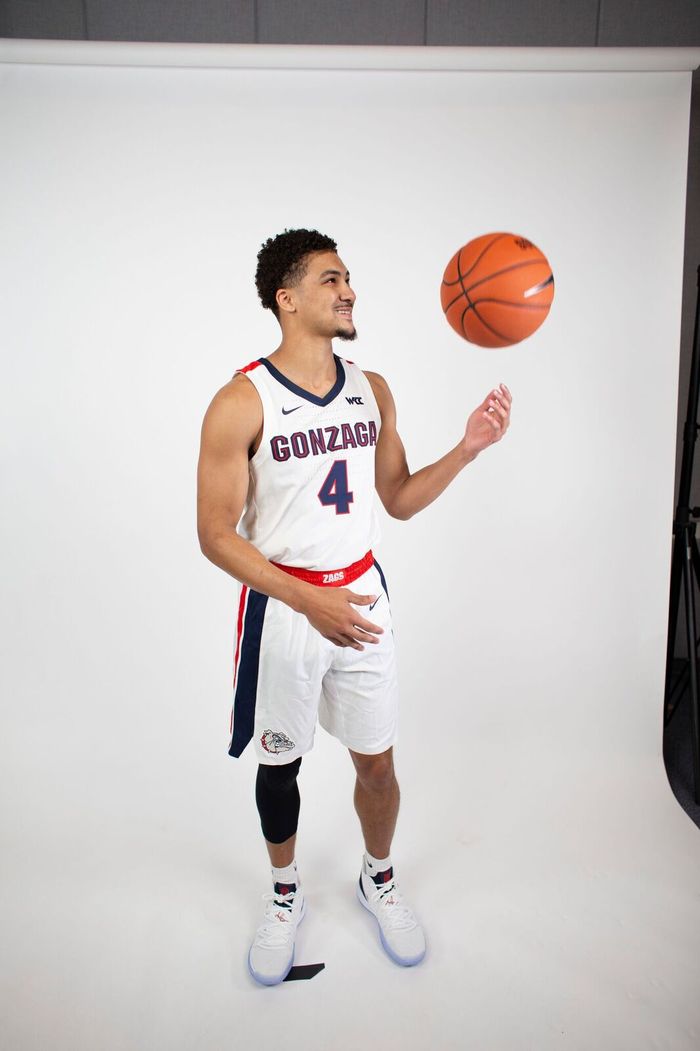 Jersey: 4 Position: G
Age: 23 Height: 6.25-3 Weight: 175
Hometown: Mansfield, Texas, United States
Birthdate: Nov. 16, 1996
Bio: Committed to Gonzaga in late June after playing three seasons at North Texas. Also visited Oklahoma State, Minnesota and Arkansas. Four points, one steal, one assist and zero turnovers in Kraziness in the Kennel scrimmage. Second all-time at UNT in assists (433) and steals (150). Averaged 17.3 points, 6.1 assists, 5.1 rebounds and 3.3 steals as a senior at Lake Ridge High in Mansfield, Texas. Played in 2015 Metroplex24 prep all-star game. Teammates with GU's Admon Gilder on same AAU team in elementary school.
Sr

Scouting report:
Graduate transfer is projected to start at point guard. Missed summer workouts while recovering from surgery after 2019 season to repair stress fracture in his patella (kneecap). Quality defender with great quickness and speed. Creates off the bounce for himself and teammates. Does most of his damage offensively inside the 3-point arc with 684 career 2-point attempts and 142 3-point attempts. Nine points and seven assists against Michigan State in October scrimmage.
Jr

Scouting report:
Third-team All-Conference USA selection. Averaged 11.7 points, 5.9 rebounds and 4.8 assists. Post 12 points, 10 rebounds and 10 assists against Indiana State for the program's first triple-double in 27 years. Scored 1,000th career point Feb. 9 against Western Kentucky. Team-leading 58 steals.
So

Scouting report:
Started all 38 games and played school-record 1,391 minutes (sixth nationally). Averaged 12.7 points, 5.2 rebounds and 5.8 assists. Averaged 9.5 points and 9.0 assists to help UNT win the three-game CBI championship series over San Francisco. Seven games with at least 20 points, including career best 25 vs. Marshall. Led team with 52 steals.
Fr

Scouting report:
Started 12 games, including last 10 of the season, and played in 21. Averaged 9.6 points, 4.9 rebounds and 3.2 assists. Career-high field-goal percentage (50.3) and 3-point percentage (35.7). Team-leading 41 steals. Nearly had triple-double against UTEP with 15 points, 11 rebounds and nine assists.