Admon Gilder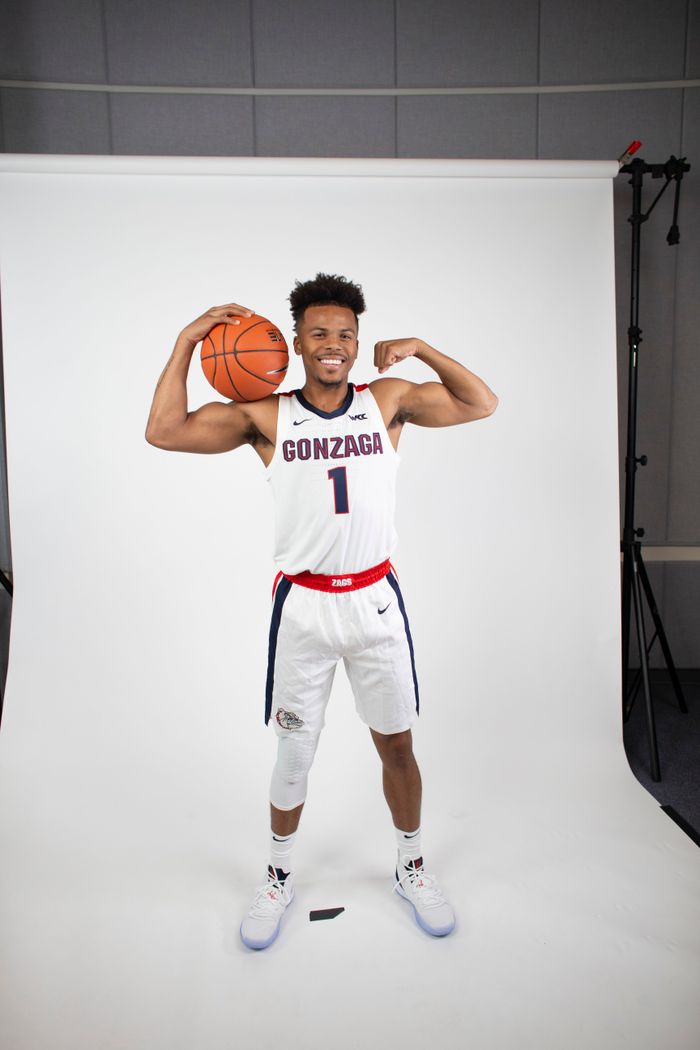 Jersey: 1 Position: G
Age: 24 Height: 6.333333333333333-4 Weight: 200
Hometown: Dallas, Texas, United States
Birthdate: Nov. 14, 1995
Bio: Committed to Gonzaga in May after playing three seasons at Texas A&M. Named 2015 Gatorade Texas Player of the Year, Parade All-American and Dallas Morning News' Player of the Year for the state. Three-time All-State selection at Madison High in Dallas. Helped Madison win Class 3A state titles in 2013 and 2014. Averaged 30.8 points as a senior with a career-high 51 points in one game. Rated as a four-star recruit by 247sports and ESPN. Also competed in track and cross country. National Honor Society member. Played with GU guard Ryan Woolridge on same AAU team in elementary school.
Sr

Scouting report:
Experienced guard expected to start at guard. Versatile performer with ability to impact game at both ends of the floor. Scores in a variety of ways: behind 3-point line, dribble penetration and getting to the free-throw line. Strong defender with good size and strength. Led all scorers with 14 points in Kraziness in the Kennel scrimmage. Scored 18 points in closed scrimmage vs. Michigan State in October.
Sr.

Scouting report:
Missed games early with a knee injury and was sidelined for the remainder of the season with a blood clot in his arm.
Jr.

Scouting report:
Started 29 games. Finished second on team in scoring (12.3) and first in 3-point accuracy (39.5), free-throw percentage (82.1) and steals (37). Became 37th Aggies player with a 1,000 career points. Missed five games with a knee injury. Scored 12 points in upset win over second-seeded North Carolina in NCAA Tournament. Tallied 10 points in Sweet 16 loss to Michigan.
So.

Scouting report:
Starting guard was second in the SEC at 34.6 minutes per game. Paced team in assists (120) and steals (60) while averaging 13.7 points and 3.9 rebounds. Named team's Most Outstanding Player by coaching staff.
Fr.

Scouting report:
Averaged 20.4 minutes while appearing in 37 games. Contributed 7.0 points, 2.3 rebounds and 2.3 assists. Reached double figures 12 times with a season-high of 16. Scored 11 points in two NCAA Tournament wins.