Tags
---
Everything tagged
---
Sort by:
---
Stories tagged: updates
---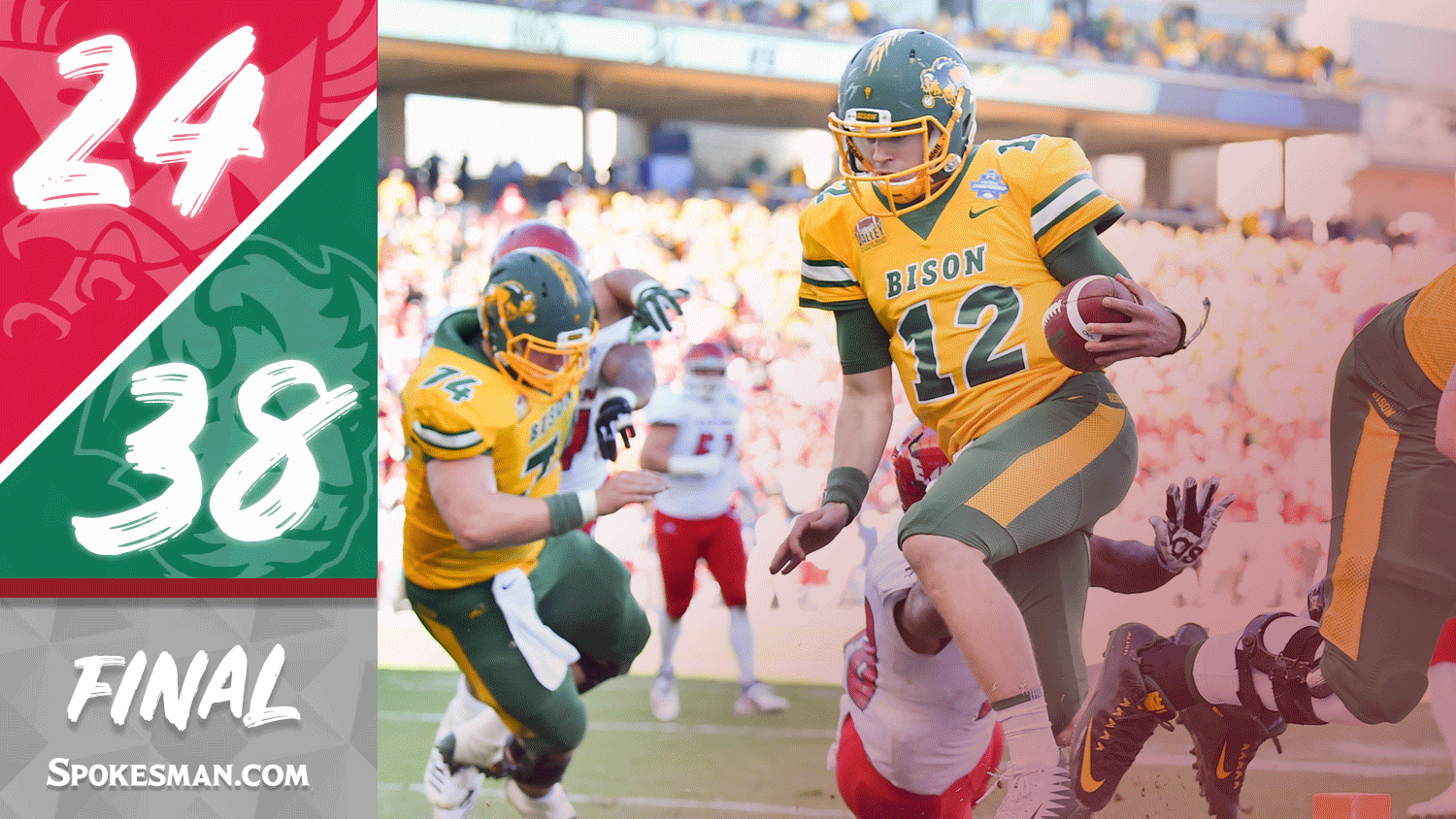 UPDATED: Sat., Jan. 5, 2019, 12:29 p.m.
Seven times in the last eight years, various opponents have tried to stand in the way of the green and gold FCS machine known as North Dakota State.
---
UPDATED: Sun., Feb. 4, 2018, 8:09 p.m.
In a record-setting shootout between Nick Foles and Tom Brady, the Eagles backup quarterback led a pressure-packed 75-yard drive to the winning touchdown, 11 yards to Zach Etrz with 2:21 …
---