Tags
---
Everything tagged
---
Sort by:
---
Stories tagged: cars
---
Sat., Sept. 17, 2016
Based on history, the Chase for the Sprint Cup championship will produce pushing and shoving, ruined cars and a whole lot of yelling and finger-pointing. The third year of NASCAR's …
---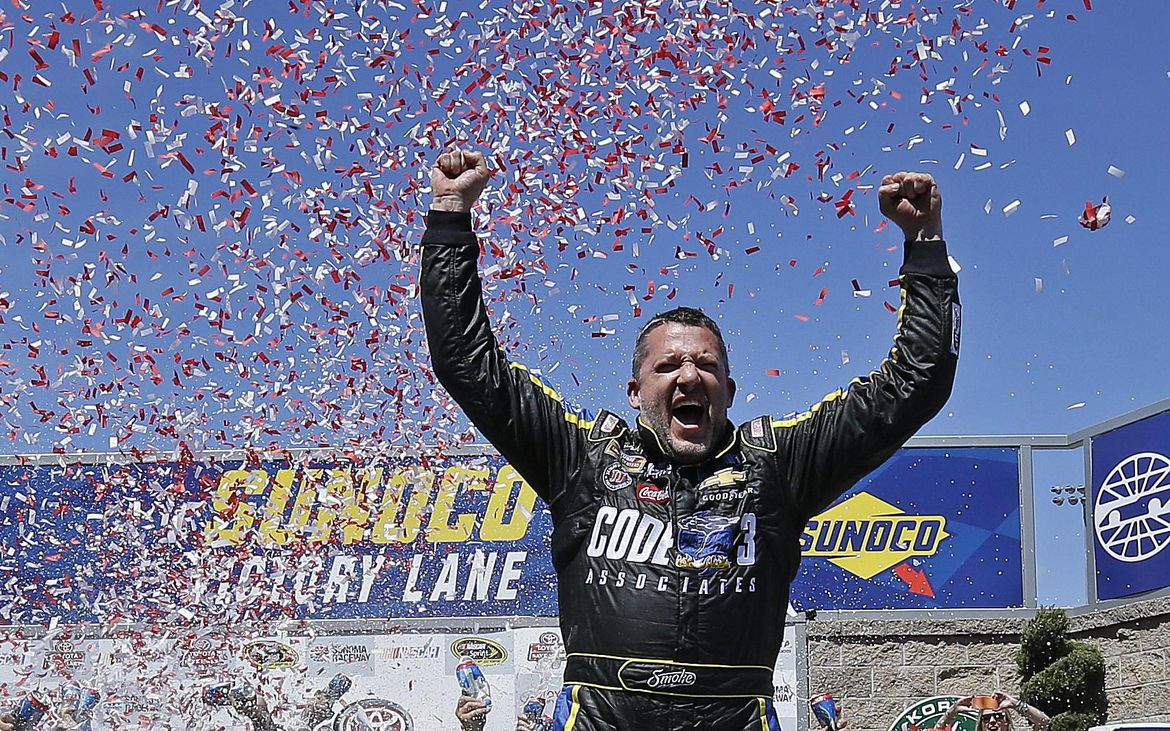 Sun., June 26, 2016
For at least one weekend, Smoke was back. Tony Stewart returned to victory lane for the first time in three years in vintage fashion – refusing to let Denny Hamlin …
---
Fri., April 29, 2016
The beloved car "Amelia" will be back at Talladega Superspeedway after Hendrick Motorsports rebuilt the Chevrolet for Dale Earnhardt Jr. to drive on Sunday.
---
Fri., April 22, 2016
Tony Stewart's peers will pay the $35,000 fine NASCAR levied against the three-time champion for criticizing the series about a potential safety hazard during races.
---
Sun., July 15, 2012
Ryan Truex remembers when the workers on his older brother's car would stuff him in a box used to hold dirty rags and tape up the hole on top. Terrifying …
---