Sports > Seattle Mariners
Out of right field: Taijuan Walker dominates in Mariners' subdued home opener
UPDATED: Fri., July 31, 2020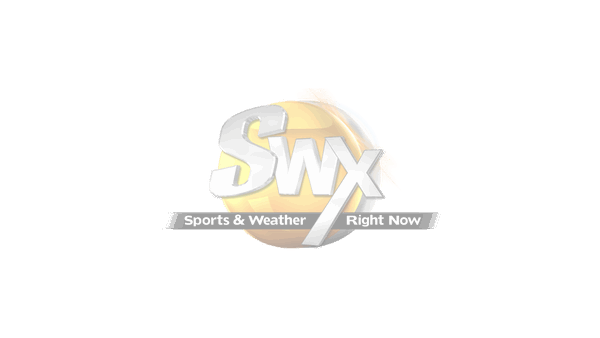 SEATTLE – Entering play on Friday, the Seattle Mariners had played seven games, but all were on the road in the unfriendly confines of Houston and Los Angeles – well, Anaheim, California, to be precise.
So it had to be good to get back to T-Mobile Park.
The home opener lacked much of the usual pomp and circumstance of opening day, with the stands empty and pregame introductions falling only on the ears of gathered media in the press box and random staffers spread throughout the stands to track down foul balls.
It also lacked some of the drama witnessed last week during pregame moments of silence and the national anthem. No players knelt during the anthem, but veteran utility player Dee Gordon held his right fist aloft during the prerecorded rendition.
Though afterward, fellow Mariners players Shed Long Jr., Kyle Lewis, Justus Sheffield, Justin Dunn, Carl Edwards Jr., Mallex Smith, J.P. Crawford and coach Joe Thurston joined Gordon in taking a knee in the outfield during a video presentation of MLB's Black Lives Matter initiative.
After all of that, they got down to baseball. And it was good – at least for the M's.
Taijuan Walker used a nasty, still-developing cutter and sharp breaking ball to carve up a veteran Oakland Athletics lineup, Lewis kept doing Lewis things, and an impressive rally keyed by the senior Mariner in the lineup helped the M's register a 5-3 win in the home opener – which in any other year came on what should have been the trade deadline.
Standing tall on the hill: In his second game back from Tommy John surgery in 2018 and his first start in Seattle since 2016, Walker was nothing short of dominant.
The Mariners' first-round pick in 2010, Walker allowed one hit and two walks with eight strikeouts over seven innings. He commanded his fastball, used the cutter like a slider as an "out" pitch, and showed a curveball with good depth.
He had four 1-2-3 innings and only allowed two batters into scoring position all night. With a runner on third and two down in the third, he employed a particularly nasty cutter to strike out Marcus Semien and end the inning, the only real trouble he had in the contest.
In fact, the only thing that didn't go the M's way was veteran reliever Bryan Shaw's struggles continuing. He entered with a 13.50 ERA in two appearances and after allowing three runs in the eighth it, um, did not go down.
Rally in the fourth: We saw the promise the top of the order brings in the bottom of the fourth. Crawford led off with a nice bit of hitting as he slapped a two-strike pitch that got too much of the plate past the shift to the left side, and he went to third as Lewis extended his hitting streak to eight games to start the season with a one-out single.
Veteran third baseman Kyle Seager ripped a double into the right-field corner to plate them both, with Lewis chugging home all the way from first. His brutal knee injury in the minors has robbed him of what was once good speed, but he was able to score without a throw.
The M's picked up a bonus run as A's third baseman Matt Chapman made an uncharacteristic poor throw on a slow grounder and Seager scampered home as the ball scooted away from first baseman Matt Olson.
The hits just keep on coming: Lewis, the M's 2016 first-round draft pick, has been one of the hottest hitters in pandemicball. He kept at it on Friday, delighting the 8,000 cardboard cutout fans in attendance by going 2 for 4 with an RBI single and extending his season-opening hitting streak to eight games, the last six of which have been of the multihit variety.
The only Mariners rookie with a longer streak of multihit games was Ichiro Suzuki, who had seven straight in 2001.
So, yeah.
Regardless of anything else that might happen over the next eight weeks, Lewis emerging into not only a full-time player but also a consistent producer would be a huge boost for the youngest team in baseball. Lewis is the first MLB rookie to tally more than 15 hits through his team's first eight games of a season since Oakland's Mitchell Page had 16 in 1977.
Subscribe to the sports newsletter
Get the day's top sports headlines and breaking news delivered to your inbox by subscribing here.
---