Sports > EWU basketball
No fans, no problem: Ex-Eastern Washington star Tyler Harvey played in German hoops "bubble"
UPDATED: Mon., July 6, 2020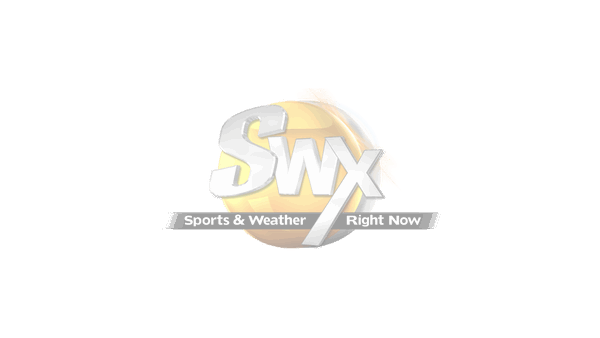 A star in the Big Sky Conference and double-digit scorer in the NBA G-League, Tyler Harvey has played in front of sparse crowds.
The former Eastern Washington guard recently had the strange experience of ending a truncated professional season in front of no fans at all.
Harvey's recent team, Ratiopharm Ulm, has one of the better fan bases in the German Basketball Bundesliga (BBL), but due to the country's social distancing mandates amid the coronavirus pandemic, fans couldn't attend a 10-team, 36-game season-ending tournament in Munich that began in early June.
The BBL was the first top-level professional basketball league in the world to resume play after its season was halted in March.
Harvey was willing to make the necessary concessions to return, including stringent quarantine measures and the sounds of squeaking sneakers in lieu of a high-energy crowd.
"It was fine. Once you're playing, you're so wrapped up in the game, you don't really notice it" Harvey said of playing in a nearly empty arena. "It was a different experience, of course. You could actually hear the other team call out their plays."
Harvey said the three-week German tournament was essentially a "guinea pig" for the NBA, which recently announced it would resume its season July 31 at Disney World in Orlando, Florida, in a similar single-location format known as "the bubble" where quarantined teams must stay for the duration of their seasons.
Harvey arrived in Munich in late May to go through a series of coronavirus tests, needing to pass two tests to begin practicing and interval testing to continue playing.
"A lot of swabs up your nose," he said.
Players, coaches, referees and staff were all isolated during the tournament to help curb the risk of infection. Each BBL team had its own location in Munich with up to two-dozen people.
Family members and friends weren't allowed to visit the team hotel, and interaction with media was very limited. Players and staff in the German bubble were also encouraged to wear a tracking device on a lanyard or their wrists, but not required.
Harvey considered the German bubble a success, even if he wasn't allowed to leave his team hotel for non-basketball activity.
"You take it one day at a time," said Harvey, who is back in Seattle. "Germany is back to normal. Restaurants are open. There was a normalcy there. They handled the coronavirus situation well."
Harvey led NCAA Division I in scoring (23.1 points per game) as a junior in 2015, leading the Eagles to the NCAA Tournament.
He was selected by the Orlando Magic in the second round of the NBA Draft in 2015, but has never appeared in a regular season game. He played for the Magic's G-League affiliate Erie BayHawks before overseas stops in Italy and France.
In 2018 the Magic traded the rights to Harvey to the Memphis Grizzlies, where he played for the G-League's Memphis Hustle, averaging 16.9 points in 2018-2019 and shooting 44% from 3-point range.
The two-time first-team All-Big Sky selection averaged 10.4 points, 1.9 rebounds and 1.6 assists for his German team before the shutdown.
A year after averaging 14 points and starting all seven games for the Memphis Grizzlies' summer league team in Las Vegas, Harvey, who turns 27 this month, still hopes to land on an NBA roster.
"I'm always ready," he said. "It's better to be ready than to get ready."
Subscribe to the sports newsletter
Get the day's top sports headlines and breaking news delivered to your inbox by subscribing here.
---