Sports
Whitworth men defeat Whitman to take control of Northwest Conference race
Tue., Feb. 18, 2020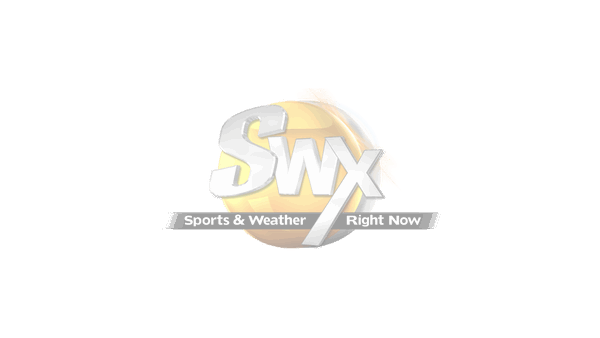 WALLA WALLA – Ben College scored a game-high 23 points as Whitworth defeated host Whitman 87-82 Tuesday night to break a tie for first place in the Northwest Conference men's basketball.
Sam Lees added 21 points, 13 rebounds and four assists for the Pirates (20-4 overall, 14-1 NWC), who won their eighth game in a row and gained the inside track in the race for the top seed and the opportunity to play host to the conference tournament.
The Pirates beat the Blues for the first time in the past five meetings, dating to the 2018 NWC Tournament championship game.
Isaiah Hernandez scored 19 points for Whitworth, which opened the game with a 17-2 run. The Pirates shot 50% from the field (35 of 70) while limiting the Blues to 40.8% (29 of 71).
Whitman (18-6, 13-2) overcame the early deficit and had a 65-64 advantage with 7:36 remaining. Jaron Kirkley led the Blues with 21 points and seven rebounds and Andrew Vickers scored 20.
Women's basketball
(7) Whitman 77, Whitworth 74 (OT): The Pirates (13-11, 6-9 NWC) nearly pulled off the upset over the Blues (22-2, 14-1), taking the nation's No. 7-ranked team to overtime, but saw their postseason hopes take a hit.
Megan Dorney had 19 points on 9-for-10 shooting from the field for Whitworth, which dropped into seventh place with one game remaining in the regular season, Saturday at Linfield. The top four teams make the conference tournament.
Jordan Smith added 17 points, Quincy McDeid scored 13 and Sydney Abbott had 10 for the Pirates, who were 1 of 6 from the field in overtime.
Kaylie McCracken led Whitman to its 10th consecutive victory, scoring a game-high 20 points.
The game featured 11 ties and 10 lead changes.
Subscribe to the sports newsletter
Get the day's top sports headlines and breaking news delivered to your inbox by subscribing here.
---