Sports > NHL
Analysis: Alex Ovechkin will be the next – and possibly last – member of the 700-goal club
UPDATED: Fri., Feb. 7, 2020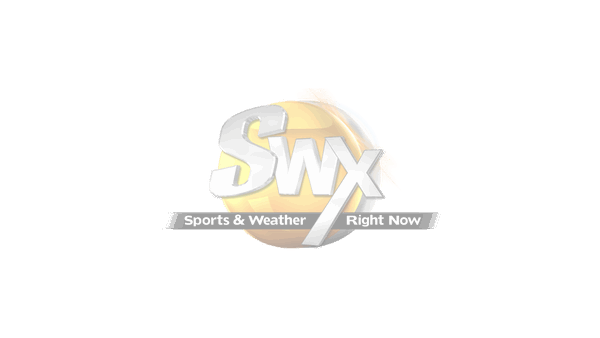 The Washington Capitals' Alex Ovechkin is two goals shy of joining Wayne Gretzky, Gordie Howe, Jaromir Jagr, Brett Hull, Marcel Dionne, Phil Esposito and Mike Gartner as the only players in NHL history to score 700 goals in their NHL careers.
Ovechkin likely will hit the mark in fewer than 1,200 games, with a chance to become the second-fastest in NHL history to reach the coveted milestone. Gretzky (886 games) and Hull (1,157 games) are the only players to reach it in fewer than 1,200 games. Ovechkin also will be the second-youngest, behind only Gretzky.
We usually see a new member of the 700 club every four to seven years – it's been six years since Jagr got No. 700 and before him there was an 11-year drought – but it could be a very long time before we see another. The active player with the next-most goals is San Jose's Patrick Marleau, who has 561 but also is 40 years old, and the league's top young scorers haven't had anything close to the start Ovechkin had to his career.
Consider how strong of a start Ovechkin had to his career. He tallied 163 goals during his first three years in the NHL, the most among active players and 44 more goals at that point of their career than Tampa Bay's Steven Stamkos, who is second.
The rest of the league's scoring leaders pale in comparison. In this sixth season, Boston's David Pastrnak, the 23-year-old contender for the Rocket Richard trophy this year, awarded to the league's top goal scorer, has 170 career goals, and at least 34 goals in each of the past four seasons. Toronto's Auston Matthews, who doesn't turn 23 until September, has 150 career goals, tallying at least 34 or more goals in each of his four NHL seasons. MVP candidate Nathan MacKinnon of Colorado (24 years old) has flourished over the past three seasons and now has 185 career goals in his seventh NHL season. Ovechkin, by comparison, had 339 career goals by the end of 2011-12, his seventh year in the league.
And 23-year-old Connor McDavid, a former MVP and two-time points leader, has scored 41 goals each of the past two seasons for Edmonton and could be on his way to a third with 30 goals so far this season, but that still gives him 158 career goals in his fifth season. Winnipeg forward Patrik Laine, the No. 2 overall pick in the 2016 draft, started off strong with 36 goals as a rookie and 44 goals in his sophomore season, but his next season saw a dip to 30 goals and he has just 20 so far in his fourth season for 130 career goals. In other words, the NHL's best and brightest are all far behind the pace to join the 700-goal club.
To help determine the likelihood a player could join Ovechkin in the 700-goal club, we are going to rely on the favorite toy, a formula created by Bill James that calculates the probability a player achieves a career statistical goal that uses a three-year weighted average to determine a player's future production.
By this method, Stamkos, a two-time Rocket Richard winner who turned 30 years old in February, has the best chance at reaching the 700-goal mark (43%), followed by Pastrnak (40%), Matthews (37%) and MacKinnon (32%). McDavid, arguably the best player in the NHL, has a 28% chance. Those are decent odds for any player under 25 years old yet they are still low compared to Ovechkin at that same age. For example, Ovechkin, at 23 years old, finished the 2008-09 campaign with a weighted three-year average of 57 goals scored and 219 career goals by that point, giving him a 76% chance of reaching the 700-goal plateau by the start of the next season. He was 50/50 to make the 700-goal club after his third season in the NHL.
The other player in this 30s with a decent chance at joining the 700-goal club is Chicago's Patrick Kane (20%). Kane, 31, unlike Stamkos, has never dominated the goals category but he has scored 21 or more goals every year for 13 years. His consistency could be rewarded if he manages to play another eight or nine years in the league. However, it's still a long shot. Just two players have tallied 300 or more career goals after turning 32: Gordie Howe and John Bucyk.
Subscribe to the sports newsletter
Get the day's top sports headlines and breaking news delivered to your inbox by subscribing here.
---