Sports
Cubs' Kyle Hendricks, ex-Spokane Indian, says aggressive game plan key to reversing road struggles
Mon., Sept. 9, 2019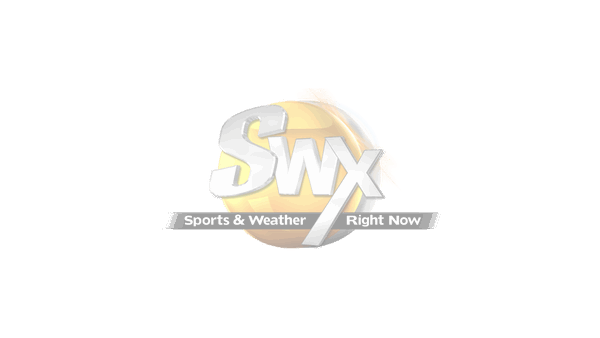 SAN DIEGO – One of the biggest mysteries of the Cubs season has been Kyle Hendricks' road struggles, paralleling the team's woes away from Wrigley Field.
With three weeks remaining, Hendricks knows he must gain a semblance of the reliability he showed when starting Game 7 of the 2016 World Series and beating Clayton Kershaw in the clincher of the 2016 National League Championship Series.
"Every year there's something different," Hendricks said before taking the mound Monday night against the Padres at Petco Park. "There's a different adversity to work through. That's what it was for us last year. This year it's being behind (the Cardinals in the NL Central) and having to chase."
Last season the Cubs lost a five-game lead with 26 games left, worn down by a stretch of 42 scheduled games in 43 days that concluded with 10 days left in the season.
There are no such excuses this year. The Cubs had four days off in August, and Hendricks received two extra days of rest because of Wednesday's day off and the decision to switch him and Jon Lester in the rotation for a more favorable matchup against the Padres, against whom Hendricks had a 2.98 ERA in nine career starts entering Monday.
He was 4-7, however, with a 5.20 ERA in 14 road starts this season, compared with 5-2 with a 1.77 ERA in 12 starts at Wrigley, nicknamed "The Friendly Confines."
In the last 90 seasons, only two Cubs pitchers have posted a sub-2.00 ERA at home and a 4.00-plus ERA on the road (minimum 12 starts each): Ted Lilly in 2009 (1.87/4.41) and Larry French in 1935 (1.74/4.56).
"What it's really come down to for me is I had four games this year on the road where I've been bad mentally," Hendricks said. "It's been a bad mental approach from the start. I haven't been aggressive with my game plan. And when I'm at home, it's very easy for me to lock in and get into that."
Three of those four bad starts resulted in convincing losses. Hendricks allowed seven runs on 10 hits in 4 1/3 innings of an 8-0 loss April 1 in Atlanta in his first start of the season. He was charged with only two earned runs, however, because the Cubs committed five of their season-high six errors when he was in the game.
In an 8-3 loss April 26 in Arizona, Hendricks allowed seven runs on 10 hits in five innings. The Cubs then won their next seven games.
No sequence typified Hendricks' home/road splits better than his first two starts in August. After pitching 6 1/3 innings of one-hit ball against the Athletics on Aug. 5 at Wrigley, he allowed seven runs and a career-high 12 hits in a season-low 2 2/3 innings in a 10-1 loss Aug. 10 in Cincinnati.
Hendricks received a break Aug. 28 in New York when the Cubs staked him to a 10-1 lead after 2 innings against Noah Syndergaard and the Mets. But he was pulled one out short of qualifying for the 10-7 win after allowing six runs on eight hits.
Subscribe to the sports newsletter
Get the day's top sports headlines and breaking news delivered to your inbox by subscribing here.
---