Sports > Area sports
College baseball notebook: With Oregon State win, Gonzaga continues to peak near end of season
UPDATED: Thu., May 2, 2019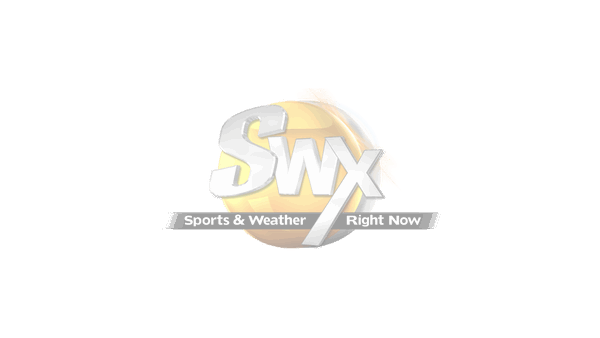 Ernie Yake isn't much different than the throngs of under-the-radar baseball recruits who've gone on to thrive at Gonzaga.
Pac-12 programs didn't show much interest in the 5-foot-11, 165-pound shortstop from Bellingham, a sophomore who has since earned All-West Coast Conference and Freshman All-American distinction.
Yake, the fourth-hardest player to strike out in Division I baseball (10 strikeouts in 168 at-bats), has been a key cog for the surging Bulldogs (24-17, 15-6 WCC), who begin a three-game home series with Saint Mary's (25-17, 10-8) on Friday at Patterson Baseball Complex.
When conference-leading Gonzaga downed third-ranked and defending national champion Oregon State 6-3 on Tuesday in Corvallis, Oregon, Yake savored the victory, the Bulldogs' sixth in seven outings.
"We take a lot of pride in being the underrecruited guys in those types of games," Yake said.
"And it just goes to show you how good our coaches are at finding and developing us."
Gonzaga, the preseason WCC favorite and leader in league wins this season, nearly took down two college baseball giants in eight days.
The Bulldogs were in control of second-ranked Stanford on the road April 22, but the Cardinal used a three-run ninth-inning rally in an 11-10 win.
Gonzaga, which has won all but one of its WCC series, hopes to maintain its late-season momentum and win a regular-season title, something that escaped the Bulldogs in 2018.
Gonzaga, BYU (29-11, 13-6), Loyola Marymount (27-18, 14-8) and San Francisco (24-20, 12-9) are in a four-way race for the trophy and No. 1 seed in the WCC Tournament, which begins May 23 in Stockton, California.
Gonzaga won the WCC Tournament last season as a No. 2 seed and won the regular-season title in 2017.
After facing Saint Mary's this weekend, the Bulldogs play Washington State and Lamar next week in nonconference play before ending their regular season with a key series at Loyola Marymount, which begins May 17.
The WCC champion will likely be decided on the final weekend, but rivals Gonzaga (.714 winning percentage) and BYU (.684) are ahead of the pack.
Gonzaga won its three-game series with BYU in Provo, Utah, earlier this season.
Former North Central pitcher Alek Jacob, who leads Gonzaga's starters in wins (6-3), earned-run average (1.79) and strikeouts (64), said his team is hitting its stride at the right time.
"We control our destiny," Jacob said of the WCC race. "We're hot right right now, our bats are really swinging it and our defense is doing well. We need to keep our foot on the pedal."
Third baseman Troy Johnston has been swinging the heaviest bat lately.
Johnston (.341 batting average), who was named the WCC Player of the Week on Tuesday, went 10 for 17 last week and hit five home runs.
He also ranks first in the country in doubles (22).
"Our guys have bought into what we're teaching, as far as sitting on pitches and battling with two strikes," Gonzaga head coach Mark Machtolf said.
"We have a good challenge coming up, so we want to keep working hard and getting better."
Cougars host rival Huskies
Last in the Pac-12 Conference standings and riding a seven-game losing streak, Washington State (8-30-1, 1-16-1 Pac-12) has cemented its ninth consecutive losing season in conference play.
It's had luck beating rival Washington in recent years, though, and hopes to continue that trend this weekend when the Cougars host the Huskies (21-18, 7-11) in a three-game Apple Cup series that begins Friday at Bailey-Brayton Field.
WSU has has won three of the last four series against Washington, which is coming off a series win against Arizona State.
Whitworth's Perry named NWC Coach of the Year
Northwest Conference regular-season champion Whitworth littered the recent All-NWC selections.
Second-year Whitworth coach CJ Perry, a Gonzaga Prep and Whitworth graduate, was named NWC Coach of the Year for helping the Pirates to a 19-5 league record.
Whitworth hosted the NWC championships last week but fell to Whitman in the title round.
Eight players earned All-NWC honors, including first-team honorees Tyler Bailey, Nick Nerud, Taylor Poffenroth – Whitworth's top three hitters – and pitcher Matt Young.
Bailey, a Mt. Spokane product, batted a league-best .411 and was among the Division III leaders in doubles (15).
Subscribe to the sports newsletter
Get the day's top sports headlines and breaking news delivered to your inbox by subscribing here.
---