Sports > Outdoors
Plan to expand hunting, fishing in wildlife refuges revealed
UPDATED: Wed., June 5, 2019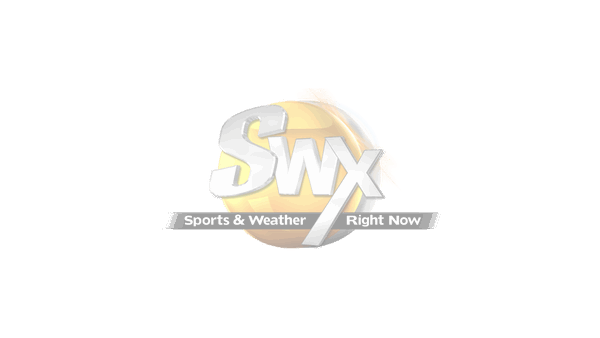 OAK HARBOR, Ohio – The Trump administration on Wednesday proposed opening up more federally protected land for hunting and fishing in what it called a major expansion of those activities in the nation's wildlife refuges.
The plan affects 1.4 million acres on federal public lands, including 74 national wildlife refuges, U.S. Interior Secretary David Bernhardt said at the Ottawa National Wildlife Refuge along Lake Erie in northern Ohio.
The proposal would allow hunting and fishing for the first time at 15 national fish hatcheries. The department also wants to revise hunting and fishing rules at refuges in all states to more closely match state regulations.
Interior Department land managers were told last September to review hunting and fishing regulations to determine where they conflict with state regulations, with a goal of deferring to state management unless they clash with federal law.
A comprehensive review of federal and state rules is something that the U.S. Fish and Wildlife Service had never been done, Bernhardt said.
Under the proposed expansion at sites in 46 states, the number of wildlife refuges where hunting would be allowed would increase by five to 382 while fishing would be allowed at 316 locations.
"It's a dramatic statement about our commitment to access," Bernhardt said. "The goal is to get more people out."
Lack of access to hunting and fishing sites is one of the most common reasons people don't begin those activities, Bernhardt said.
One of the new refuges where hunting and fishing would be allowed is Green Bay National Wildlife Refuge in Wisconsin. Deer and elk hunting would be allowed for the first time at Seedskadee (Wyoming) National Wildlife Refuge.
The expansion is the largest proposed by the administration to date, Bernhardt said.
The plan is to finalize the proposal by September after public comment.
Both national wildlife refuges in the Spokane area – Turnbull and the Little Pend Oreille – allow hunting. The Little Pend Oreille Refuge allows hunting during the Washington Department of Fish and Wildlife's established fall seasons and allows spring turkey hunting. The Turnbull National Wildlife Refuge allows elk hunting and youth waterfowl hunting.
While both refuges already allow hunting, Matt Mimnaugh, a board member of the Inland Northwest Wildlife Council and the chairman of the big game committee, said having the refuges defer to state hunting laws could be a good thing for local hunters. While he hasn't seen the specific proposal in question, he said opening up more public lands could offset reduced hunting opportunities as private timber companies close or limit hunting on their land.
"It might offset some of those lands that are being locked up or that are not open to some parts of the public that can't pay for," he said.
Staci Lehman, a spokeswoman for WDFW, said it's not clear how, or if, the proposal will impact the state agency.
"It could potentially provide more access for hunters so that would be a positive thing, and the department has had conversations on the topic with the U.S. Fish and Wildlife Service, but nothing concrete is happening at this time," she said in an email.
In 2013, the U.S. Fish and Wildlife Service opened access to numerous refuges around the nation, including expanding migratory bird hunting and big game hunting on Willapa National Wildlife Refuge in Washington.
Eli Francovich contributed to this report.
Subscribe to the sports newsletter
Get the day's top sports headlines and breaking news delivered to your inbox by subscribing here.
---