Sports > NBA
Large Japanese media contingent make trip to cover Washington's Rui Hachimura at NBA Summer League
UPDATED: Sat., July 13, 2019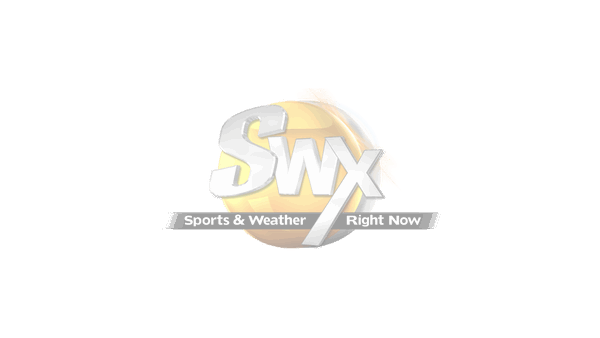 LAS VEGAS – More than 1,000 media credentials were distributed for the 15th NBA Summer League, and the league's communication department confirmed it was the largest contingent of international media ever.
Yet even with China and Croatia fielding teams this summer, former Gonzaga star Rui Hachimura was the star attraction for 61 media members from 21 different outlets in Japan.
"People certainly know there's a summer league now," summer league co-founder Warren LeGarie said. "It's remarkable, everybody wants to be here, and we can't fault that. There's always something to see, a new story to tell, but more importantly, if you're not here you could miss out on something that everybody else is talking about."
And once Zion Williamson was shut down midway through the first game on opening night, much of the media buzz surrounded Hachimura.
"We imagined somehow that somebody might play in the NBA, but we never imagined it would be a first-round pick," said Japanese media member Sotaro Nagasawa, who has been covering the NBA for nine years. "This impact that Rui is making eventually is going to be the real deal for us."
Hachimura was selected No. 9 overall last month by the Washington Wizards, becoming the first Japanese-born player taken in the first round of the NBA draft.
Washington interim general manager Tommy Sheppard said he wasn't too surprised by the strong presence of Japanese media that traveled to cover the former Gonzaga standout, along with a trio of Japanese players – Yuta Watanabe of the Memphis Grizzlies, Yudai Baba of the Dallas Mavericks and Makoto Hiejim of the New Orleans Pelicans.
"We had Yuta Tabuse actually play summer league for us when I was in Denver, and it's very similar," Shepard said. "At that time, he was the very first Japanese player ever to come to the NBA. Now we have Rui being the first Japanese player ever drafted and that's a big, big thing drafted up as high as he was. I think it's just tremendous for basketball and Japan and basketball here, it's a great thing."
Nagasawa said he remembers how Japan marveled over Tabuse's presence in the NBA, and how he quickly became a phenomenon in his country. It won't come close, he added, to what Hachimura has done since being drafted in June.
"I thought the draft news was big, but I didn't think this much (media) would come to the summer league," Nagasawa said. "We were coming to the summer league, but I thought it would be around 30 or 40, and it would probably be in the regular season where people start coming. But the hype is like just so crazy. Every channel, every TV broadcast channel is over here to cover him every game now."
Subscribe to the sports newsletter
Get the day's top sports headlines and breaking news delivered to your inbox by subscribing here.
---