Sports
Mason Peatling, Eagles keep Vandals reeling
UPDATED: Wed., Feb. 20, 2019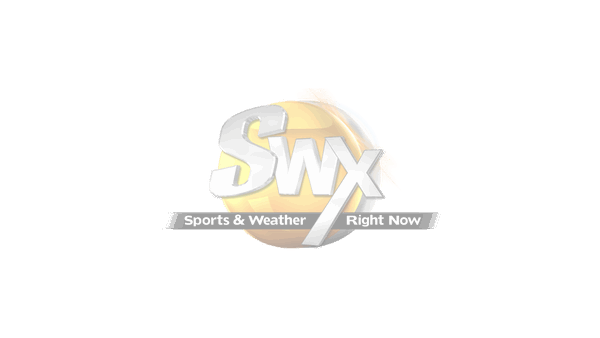 Eastern Washington forward Mason Peatling made one thing clear following the Eagles' 82-57 rout of Idaho on Monday: He isn't fond of the Vandals.
"We've got a little bit of a rivalry with them, and it's natural to hate them. I don't have any shame in saying that," said Peatling, whose team won its seventh straight game at Reese Court.
He played like it.
Peatling recorded the bulk of his 16 points and 13 rebounds in the first half for EWU (10-15, 8-6), which avenged a 74-71 loss at Idaho (4-21, 1-13) on Jan. 3.
The last-place Vandals, who were outrebounded 39-25, haven't won since.
EWU shot 53 percent from the field and had just eight turnovers in front a crowd of 1,600.
The fifth-place Eagles were without the services of high-scoring guard Jacob Davison, who averaged nearly 24 points the past eight games. Davison suffered an ankle injury against Northern Colorado on Saturday and was wearing a cast on the bench Monday.
Second-year EWU coach Shantay Legans said Davison is doubtful for EWU's road games this week at Southern Utah and Northern Arizona.
Freshman forwards Kim Aiken and Tanner Groves made up for Davison's void.
Aiken, who started Monday, had a team-high 17 points and Groves added 14 points for EWU, which scored 50 points in the paint to Idaho's 24. The Eagles had 24 assists.
Legans earned his first win against Idaho.
"To be able to go at them like we did was great. I had a fun time coaching our players tonight. It's always good to beat Idaho because they are a rival right down the street," Legans said.
"We lost two games to them last year and we lost the first meeting this year, so they always play great against us. Today it shined through that we had a little more depth than they did."
A Geno West layup gave Idaho a 19-18 lead with just over seven minutes left in the first half before the Eagles switched gears.
EWU, which led 34-27 at halftime, shot 67 percent in the second half, a scoring barrage sparked by trusty senior forward Jesse Hunt (12 points, six assists).
Idaho was led by Cameron Tyson's 18 points.
"(EWU) came out with the energy and effort, and we didn' respond," Vandals coach Don Verlin said. "We all know how much this game means to all of us, so I was very disappointed in how we finished this game tonight."
Subscribe to the sports newsletter
Get the day's top sports headlines and breaking news delivered to your inbox by subscribing here.
---