Sports > High school sports
Mt. Spokane gymnastics braced for championships after undefeated regular season
UPDATED: Thu., Feb. 7, 2019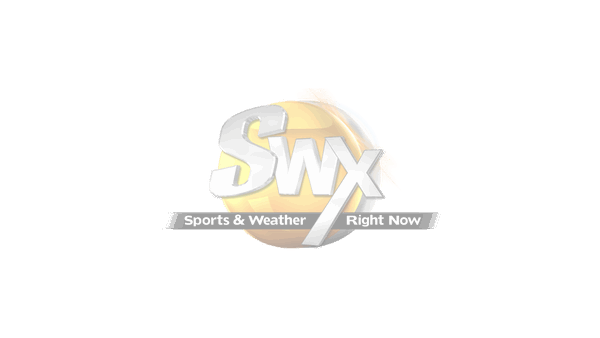 Undefeated regular seasons in Greater Spokane League gymnastics happen "occasionally," according to Mt. Spokane coach Dana Trantum.
That doesn't make it any less satisfying to the coaches and athletes.
The Wildcats, led by three experienced seniors and with an influx of younger talent from club teams, went 24-0 this season and are ready for the District 7/8 3A/2A meet on Friday at 6 p.m. at the Mead Gymnastics Center in north Spokane.
The top three full teams, the next four all-around gymnasts, and eight individuals from each of the four events will qualify for regionals on Feb. 16.
"It's pretty common, when you have a strong team, to be undefeated (in league)," Trantum said.
Sophomores Gina Twenge, Hana Hill and Maddi Bughi and freshmen Samantha Mason and Lauren Hunter have combined with senior captains Carly Hattenburg, Jocelyn Carper and Kate Roth to form a deep, dynamic squad of high school gymnasts.
"I really just have a very strong team of 10, and without all 10 of them we wouldn't be as successful as we are about to be," Trantum said.
Two of the kids, though, do stand out.
"Hana and Gina, they are like our dynamic duo," Trantum said. "Nobody in our area, in the GSL, comes close to their all-around scores.
"They work really well together. They're completely different types of athletes, but they're both strong and push each other to be their best."
Twenge and Hill, along with Bughi, Mason and Hunter, are new to the program, joining the team after previously competing in club gymnastics.
"They kind of got burnt out during club gymnastics," Trantum said, "but they're finding their love again for the sport through high school."
Trantum said the team aspect and camaraderie of high school gymnastics and the flexibility of the program are a big draw to the former club athletes.
"They have more say in what they do and how they want to do it," Trantum said. "I think that's helped the reignition for their love of the sport."
These athletes work hard at their craft in high school – but it's not a second job.
"There girls were working out 20-plus hours a week in the gym," Trantum said. "Now, they can do the sport they've gotten so good at and enjoy all that high school has to offer."
Trantum wouldn't offer any predictions, but her "dynamic duo" look set for a strong run at state.
"I don't want to, you know, stick my foot in my mouth," Trantum said, "but they both are definitely contenders."
Subscribe to the sports newsletter
Get the day's top sports headlines and breaking news delivered to your inbox by subscribing here.
---