Sports > Seattle Mariners
Out of Right Field: Glimmers of hope for the future in the Mariners' minor league system
Sun., Aug. 11, 2019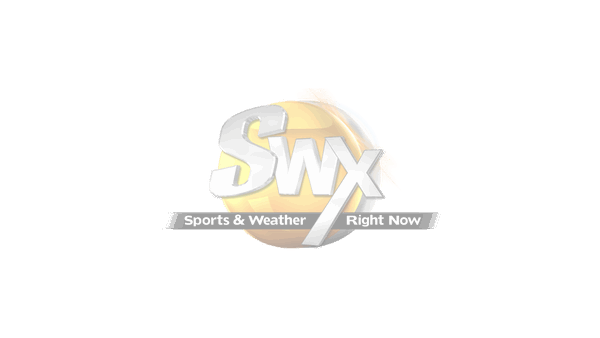 As the Seattle Mariners slog through another meaningless August slate – losers of six of their last seven games – at least the home fans had a little something to cheer about Saturday night, as the team celebrated "Edgar Martinez Night" at T-Mobile Park, with each attendant receiving a replica Hall of Fame plaque.
At least the Mariners can find something to celebrate off the field, as the on-field product continues to spiral.
The M's have been out of it since May 1 at a practical level, but strategically the season was designed from the beginning to be a downer as general manager Jerry Dipoto's "step-back" season has been all of that – and then some.
The rest of the season will be looking for glimmers of hope of the M's rebound back to a contending team in the AL West and beyond. But you have to look closely at the big league level for those glimmers or you might miss them.
Perhaps the biggest nugget of good news is that top prospect Jerred Kelenic was promoted to Double-A Arkansas for the rest of the season.
The outfielder joins a Travelers squad that is looking at postseason play and rosters 17 of the Mariners' top-30 prospects.
It's a good opportunity to have the future of Seattle baseball together on the same field and roster fighting for minor league glory.
Kelenic has made a meteoric rise throughout the system in his first full season of professional baseball – and the M's aren't forcing him, he's earned it. The 20-year-old outfielder has hit .300/.375/.539 with 17 homers, 51 RBIs and 17 stolen bases in 96 games across Low-A and High-A this season.
"So far, Jarred has shown to be quick at making those adjustments," Dipoto told the Seattle media on Friday. "It won't be the first time we challenge him. My expectation is he will figure it out quickly. That's been our experience so far."
Obtained in the deal that sent Robinson Cano and Edwin Diaz to the New York Mets, Kelenic could turn out to be the type of player who can turn around a franchise's fortunes almost single-handedly.
He won't have to, of course.
After several years of the Mariners' farm system bringing up the rear in national rankings, the M's pipeline has been widely praised as a top-10 group following this season's MLB Draft.
It still might not be quite as deep as some, but with high-end prospects such as Kelenic, Julio Rodriguez, Logan Gilbert, Evan White, Justin Dunn and this year's first-round pick, George Kirby, at least there might finally be that glimmer of light at the end of the M's 19-year tunnel of missing the playoffs.
The first thing you read about Kirby in any scouting report is his strike-throwing ability. In 88 innings for Elon University this spring, he allowed six walks.
Then there are the strikeouts. He accumulated 107 in 14 games for the North Carolina school, with five games of 10 or more. All of that helped him to go 8-2 with a 2.75 earned-run average in his junior year and end up the M's first-round selection – No. 20 overall – in June's MLB draft.
Kirby has been on a strict innings limit for Short-A Everett so far this summer, with 11 innings pitched over five games – four starts. But he's picked up where he left off at Elon with 10 strikeouts and no walks over that period, with one earned run allowed (0.82 ERA).
He'll be 22 next opening day, so it will be fascinating to see where the M's place him to start the minor league season and just how quickly he rises through the system.
So be patient for a little while longer, M's fans.
You've heard it before, but this time it really does seem like help is on the way.
Subscribe to the sports newsletter
Get the day's top sports headlines and breaking news delivered to your inbox by subscribing here.
---