Sports > High school sports
Pick 6: Ranked Gonzaga Prep and Mt. Spokane square off Thursday at Albi
UPDATED: Wed., Sept. 26, 2018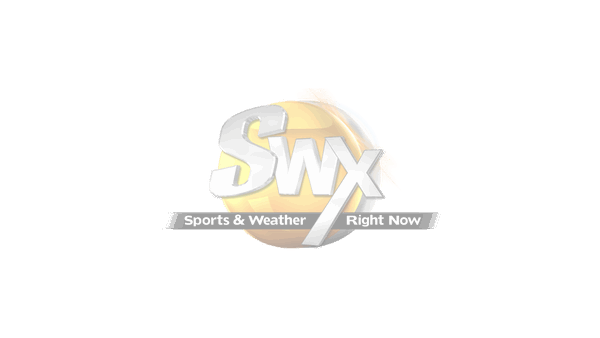 We have four weeks in the books and the overworked and underpaid preps writer continues to extend his lead over the debonair and charming TV anchor.
You can't top perfect and that's what I did last week, going 6-0 to bring my total to 17. Sam went a still-impressive-but-not-good-enough 5-1 to make his total 14 through four weeks.
As with last week, we only have one difference in opinion this week, so as we approach the midseason point my opponent might have to start grasping at straws to catch me.
As always, these predictions are for recreational purposes only. Please don't bet on high school football.
Mt. Spokane (3-1, 0-0) vs. Gonzaga Prep (3-1, 1-0), Thursday at 7 p.m. at Albi
Nichols: As in last week's featured game, this one could be different if both teams had all their parts. Mt. Spokane, ranked No. 8 in State 3A by the Associated Press, comes in more broken than last week, with RB Kannon Katzer joining QB Brady Hill on the injured list. Katzer came up limping following a 93-yard kickoff return for a touchdown just before halftime and didn't return in the Wildcats' 31-14 loss to Central Valley last week. No. 6-ranked G-Prep held off Shadle Park last week missing starting QB Connor Halonen. He was adequately replaced by junior Jake Keyes, who completed 5 of 6 passes for 109 yards and a touchdown. Gonzaga Prep 27-20.
Adams: Talk about your ultimate wild-card game with both teams dealing with injuries. Two weeks ago – even one week ago – I would've felt comfortable picking Mt. Spokane in this matchup. But without Katzer and his ability to stretch the field, especially on their go-to jet sweep, I just don't know if the Wildcats have the weapons to keep up with the Bullpups. Gonzaga Prep 34-27.
Ferris (2-2, 0-2) vs. Shadle Park (1-3, 0-0), Thursday at 4:45 p.m. at Albi
Nichols: A matchup between teams tough to figure out this season. The Saxons won their first two but have been roughed up the past two weeks in league and have broken the 20-point barrier once in four weeks. Ferris' Jovan Ruffin has rushed for nearly 200 yards in his last two games. The Highlanders dealt West Valley its only loss of the season three weeks ago, but lost to two smaller schools in Lewiston and Cheney before hanging with depleted Gonzaga Prep last week. Ferris 27-21.
Adams: A little of the luster has been lost from the Saxons' 2-0 start, but they're still an improved squad, anxious to end a two-game slide. It won't be easy against the Highlanders. Credit Shadle Park for giving Gonzaga Prep a scare last week. This might be one of the more entertaining games of the week in the GSL. Ferris 20-16.
Mead (3-1, 1-0) at University (3-1, 0-1), Friday at 7 p.m.
Nichols: Can Mead's defense limit U-Hi's offense? U-Hi averages 40 points while Mead allows 22. That's what this one boils down to. The Titans haven't scored fewer than 33 points yet, including a 33-0 rout of Rogers last week in which Isaac Matt rushed for three touchdowns and 92 yards. The connection between Gavin Wolcott and Kye Duplessis hit again as well with a 55-yard scoring connection, though that was the only pass Duplessis caught. Mead's most impressive appearance might have been its 47-34 loss to Coeur d'Alene in Week 2. Junior Ryan Blair has taken over at quarterback and went 10 of 14 for 143 yards with four TD passes last week in a rout of North Central. University 35-31.
Adams: This is a coin-flip game, especially with it being played at University. Both sides have plenty of playmakers, but I would argue that Mead has the superior defense, and that's what this game will come down to. Who can make one more stop than their opponent? That team, I believe, will be the Panthers, who have surrendered just 21 points over the last two weeks after being shredded by Coeur d'Alene. Mead 35-28.
West Valley (3-1) at Clarkston (2-2), Friday at 7 p.m.
Nichols: The Eagles enter play ranked No. 7 in 2A and come off a 14-10 win over Eastmont which wasn't decided until Matthew Allen's 10-yard touchdown run in the fourth quarter. Allen totaled 125 yards from scrimmage in that one and is WV's leader. The Bantams have taken their lumps this season, with a three-touchdown loss to Idaho 2A Grangeville and a 28-0 loss to border rival Lewiston. West Valley 28-21.
Adams: Allen is the Eagles' do-everything quarterback, and he's been a dual threat that's given opposing headaches. Throw in Ethan Rehn, and you have an offense that can push the ball into the end zone. But West Valley's biggest asset has been its defense. The Eagles have allowed just 48 points all season, and half of those points came in a resounding 42-24 win over Othello. West Valley 21-14.
Colville (3-1, 1-0) at Deer Park (3-1, 1-1), Friday at 7 p.m.
Nichols: The Indians come off a convincing 48-14 league win over Lakeside as Jakob Larson ran for 129 yards with four touchdowns while John Knight had a touchdown pass and run. The week before, Grant Michalisyzn had three TD runs and caught a pass for a score, so there are plenty of weapons. Lucas Keller threw for a pair of scores on 187 yards passing and the Stags upended visiting Riverside. Mathew Jorgensen pulled down four catches for 95 yards and a touchdown for Deer Park. If Colville wants its Oct. 12 showdown against Newport to mean anything, it can't stumble this week. Colville 34-20.
Adams: Don't read too much into Deer Park's lone loss of the season. That 34-0 defeat came against a Newport team that could very well play for a state title. Colville, meanwhile, seems to have found its stride after a 0-2 start. The Indians have scored 97 points over the course of the last two weeks, but they'll find a much less accommodating defense on Friday night. This one could come down to who has the football at the end. Colville 34-27.
Asotin (3-1) at Reardan (3-1), Friday at 7 p.m.
Nichols: Asotin, ranked No. 6 in 2B, has been one of the better teams in the Southeast 2B the past couple of years and is off to another good start, but Reardan's been even better on paper. The Indians have outscored their opponents by nearly 100 points over four games. Zane Perleberg has thrown five touchdown passes while Tyler Sprecher logs a lot of carries. The first league game for both teams could determine the champion. Reardan 24-16.
Adams: Asotin has had Reardan's number over the last couple of years, beating the Indians 24-6 in 2017 and 41-6 the year before that. But I think Eric Nikkola's squad can lean on a stout defense and big-play offense (92-yard pass, 89-yard run last week vs. Chewelah) to pick up another hard-earned win this week. Reardan 21-20.
Subscribe to the sports newsletter
Get the day's top sports headlines and breaking news delivered to your inbox by subscribing here.
---