Sports > Outdoors
$20 million granted for ecosystem studies
Wed., Sept. 19, 2018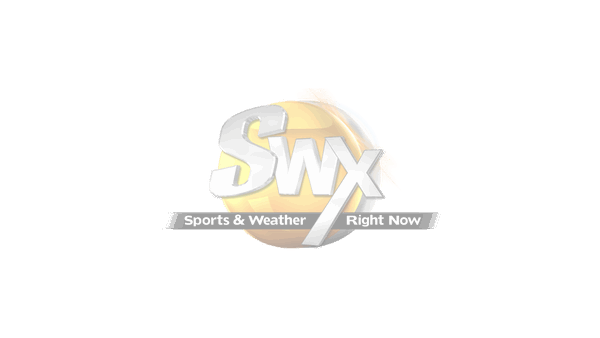 Idaho's public universities will split a $20 million National Science Foundation grant aimed at better understanding how keystone organisms adapt to changing environmental conditions.
The money, awarded Tuesday and augmented with a $4 million match from Idaho's Higher Education Research Council, will pay for a five-year intensive delve into the genetic adaptability of redband trout and sagebrush by scientists and researchers from the University of Idaho, Boise State University and Idaho State University.
Multiple teams will study the genetic makeup of the two species and how they respond to changing conditions ranging from warmer and dryer weather to human development.
Ron Hardy, director of UI's Aquaculture Research Institute, said the project will look at the phenotypic plasticity – the ability of organisms to tolerate less than optimal conditions. They will focus on sagebrush and redband trout – inland populations of rainbow trout including steelhead – because they have a tremendous cache of data on both. But Hardy said the larger focus isn't on those two species. Instead, the universities want to develop methods and predictive models that can be applied to a wide range of plants and animals.
"What this all boils down to is trying to get a handle on where we stand as far as the adaptability of plants and animals, trees, bugs and everything else in the environment. How much can they take before the abundance is effected?" he said. "We are not studying sagebrush and trout per se; we are studying genetic adaptability."
He said the information can be used to help preserve at-risk species and to help fend off unwanted invasive species. It can also be tapped by land and resource managers to make better decisions when species are imperiled by human activity or a changing environment.
Jennifer Forbey, associate professor of biology at BSU, said the work will produce tools to better manage both riparian and range land ecosystems.
"These two species, redband trout and sagebrush, are keystone species within ecosystems and tell us a lot about the health of these systems."
For instance, she said healthy sagebrush systems support a wide range of other species and are also important to cattle ranching in the state.
"Sagebrush is an organism that is a good indicator of how well that system is doing. If you have sagebrush, you have a variety of other important species."
Both parts of the study will look at the genetic diversity that allows rainbow trout and sagebrush to respond to changing conditions. For example, Hardy's team will examine trout in southwest Idaho's Owyhee desert – a population that exists in extreme conditions typified by low flows and elevated summertime water temperatures – and compare that population to rainbow trout in mountain streams with conditions that are more moderate and typical for the species.
The rainbow trout team will tap data collected over decades, including tissue samples, to determine if the genetic diversity and, thereby, the adaptability of populations have changed over time.
Hardy's work also will include laboratory tests to determine the degree to which fish from different populations can be stressed and still survive.
"It's challenging to put into context people can relate to, but it does relate directly to all manner of society's activities, whether forestry, agriculture, land use, restrictions on land use, urbanization, water supplies, how we use water. It has a lot of implications."
The sagebrush work will examine how the plant responds to stressors like fire, development and expanding juniper colonies.
"I think it's great in terms of building capacity in our state to manage our resources," Forbey said. "With more people moving here and more people using those resources, we have a real opportunity to help manage that as Idaho grows."
The grant is through the National Science Foundation's Established Program to Stimulate Competitive Research. The University of Idaho will receive about $12 million, with BSU getting $4.5 million and ISU $3.5 million. Idaho will lead the work on rainbow trout. The sagebrush work will be lead by BSU, and ISU will contribute to both.
The grant money also will be used to support a wide range of related research, education and workforce development at the universities as well as workshops and training at Lewis-Clark State College and the state's community colleges, with the aim of boosting diversity in the next generation of science and engineering students.
Subscribe to the sports newsletter
Get the day's top sports headlines and breaking news delivered to your inbox by subscribing here.
---