Marketing > Sponsored
EWU Nation Profiles: Nancy Tsutakawa finds Eastern to be a perfect fit
Sat., Sept. 1, 2018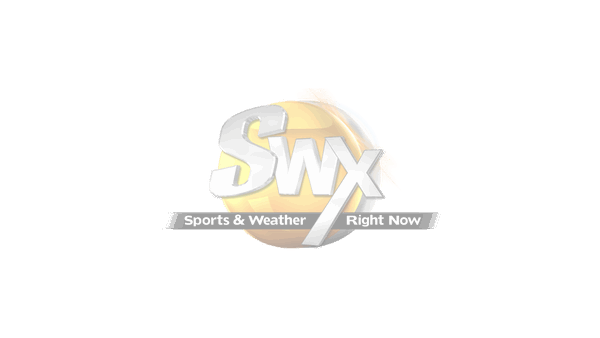 Nancy Tsutakawa tried another larger unnamed regional college for a year, but it wasn't for her.
But she believed Eastern Washington was – and still can be – the perfect fit.
"I needed a learning environment that was more personable with a smaller class size," she said.
This was in the late 1960s, when she enrolled at EWU as a transfer student. Though originally interested in nursing, she soon switched her major to education. She spent three years studying in Cheney and earned a bachelor's degree in education degree in 1970.
Since then, she has been part of the local teaching community, along with continuing to support her alma mater as a donor and supporter. She loves going to games and spreading the word about all the exciting academic programs that continue being developed.
"Eastern Washington University has come a long way since I graduated; we're Eagles now instead of Savages, and we're EWU instead of EWSC," Nancy said. "The campus is appealing to potential students with new buildings and renovations."
She also continues to love Spokane, where she grew up, and also sees plenty of opportunities for cultural enrichment.
"You can go out every night of the week in Spokane if you choose to do so," she said.
"Volunteering for the Spokane Civic Theatre and the Fox Theater gives me the opportunity to see the plays, musicals, and concerts. Of course attending EWU events can always be a plus!"
As a longtime member of the Eagle Nation, Nancy is proud to share why she appreciates the school's athletic and academic programs.
Q. How long have you been supporting EWU and EWU Athletics?
A. I have been donating to the university for 13 consecutive years and 21 total calendar years.
Q. Why is it important for the community to support EWU Athletics?
A. I am proud to say there are more Eastern fans attending home as well as out of town football games. The athletes feel the support bolstering their morale.
Q. Please share a favorite memory of your Eastern experience.
A. I was a work study student in the Robert Reid Lab School for two of the three years I attended EWU. I worked in the art room putting up students' artwork in the school's hallway and firing student created pottery in the kiln.
Q. Was there anyone particularly inspiring for you there?
A. Mary Ann Nelson taught Children's Literature and I remember her as a vibrant
professor. She loved what she was teaching.
Q. What else is special to you about Eastern?
A. There are innovative programs and degrees, such as Microsoft and the university's Bachelor of Science in Data Analytics. The degrees in Mechanical Engineering and Electrical Engineering have been accredited by the Accreditation Board for Engineering and Technology.
EWU partnered with Providence Health Care to bring Dr. Ira Byock, palliative care specialist and nationally acclaimed author, to Spokane. EWU's Get Lit Festival events are at Spokane and various venues. Spokane Symphony, EWU, and Gonzaga collaborated to perform Verdi's Requiem in May.
The 2010 FCS EWU championship brought Eagle football in the limelight.
Eastern Washington University has made its alumni proud and we are certainly Eagles4Life!
For more information about Eastern programs or athletics, visit www.ewu.edu
STCU has been a long-standing supporter of Eastern Washington University. We believe that some of the best stories about EWU are the ones that come from student-athletes, faculty and staff, and alumni who represent all the great things EWU has to offer—from academics to athletics, community engagement, and more. These stories are about those Eagles who are a driving force for the culture, economy, workforce, and vitality of our region. We're honored to help highlight these amazing individuals. Go Eagles!
Subscribe to the Coronavirus newsletter
Get the day's latest Coronavirus news delivered to your inbox by subscribing to our newsletter.
---