Sports > Area sports
Area soccer notebook: Gonzaga women off to hot start in West Coast Conference play
UPDATED: Thu., Oct. 11, 2018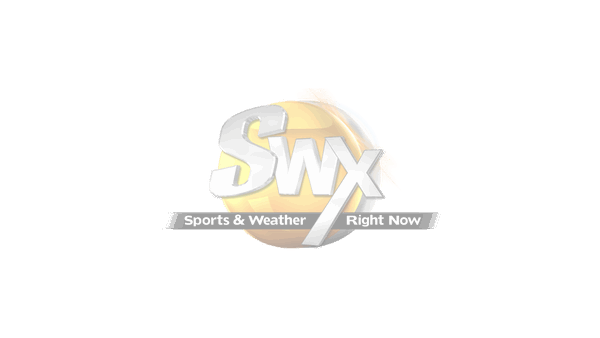 It had been four years since the Gonzaga women's soccer team won more than two West Coast Conference matches in a season.
The 2018 Bulldogs hit that mark in a eight-day stretch.
Surging Gonzaga (8-3-2, 3-1-0 WCC) clipped San Diego, Pacific and Saint Mary's in succession last week and is tied for second in the conference standings. The Zags lost at first-place BYU 3-1 last month.
The Bulldogs, who are on pace to have their first winning WCC season in more than a decade, are at the halfway point in their conference slate. They entertain San Francisco (8-5-1, 1-1-1) on Oct. 19.
One of the most experienced teams in the WCC, Gonzaga returned seven starters from a year ago and picked up a key transfer.
The Bulldogs have been paced by junior midfielder India Jencks. Jencks, a Seattle product, leads the Bulldogs with five goals.
Jodi Ulkekul from Sammamish, Washington, has three goals.
Gonzaga goalie Isabel Jones has 38 saves and has helped shut out five of her last seven foes.
No. 19 Cougs
host No. 2 USC
One of the country's top women's soccer matches will take place in Pullman on Saturday.
Second-ranked USC (11-1-1, 4-1-0) and Washington State (10-2-0, 3-2-0) face off in a big Pac-12 match at 7 p.m. at Lower Field.
WSU won a program-best 10 straight before losing back-to-back games on the road last week at Colorado and Utah.
Morgan Weaver leads the Cougars with seven goals this season. Maddy Haro is second in the country in assists (10).
Senior weekend
for Eagles, Vandals
Big Sky Conference foes Eastern Washington and Idaho will honor their seniors when they play their final home games of the regular season this weekend.
EWU (5-6-3, 1-3-1) plays host to league-leading Weber State (7-3-4. 5-0-1) on Friday at 3 p.m. at EWU Soccer Field before taking on Idaho State (2-11,1-5) on Sunday at noon for senior day.
Eagles goalie Kelsee Winston leads the conference in save percentage (.833).
Idaho (6-6-2, 3-1-1) faces in-state rival Idaho State on Friday at 7 p.m. at the Kibbie Dome in the schools' Battle of the Domes series. On Sunday, the Vandals celebrate senior day against Weber State at 11 a.m.
Senior forward Bridgett Daley leads the Vandals with three goals. Idaho's seniors have won 38 games over the past four seasons, the most in program history.
Whitworth women
face big weekend
The Whitworth women (7-2-3, 5-1-2 Northwest Conference) look to make a statement at home at noon Saturday and Sunday against defending league champion Pacific Lutheran (6-3-3, 5-2-1) and tradition-rich Puget Sound (6-4-2, 5-1-2).
The Pirates beat PLU and tied Puget Sound on the road last month. They could take sole possession of second place in the conference with a sweep this weekend.
Coby Yoshimura leads Whitworth with four goals.
CC Spokane men, women ranked
The Community Colleges of Spokane men and women remain ranked in Northwest Athletic Conference top-eight poll.
The third-ranked Sasquatch women (9-3-3, 7-0-2 NWAC) are atop the East Region and have been led by Pasco product Megan Wilkinson (seven goals).
The eight-ranked Sasquatch men (6-5-1, 5-2-1) are in third place in the East Region and have been led by Post Falls grad Diego Esquivel (five goals).
Subscribe to the sports newsletter
Get the day's top sports headlines and breaking news delivered to your inbox by subscribing here.
---