Sports > Seattle Mariners
Out of Right Field: Mariners are faced with complete rebuild with trade of James Paxton
UPDATED: Tue., Nov. 20, 2018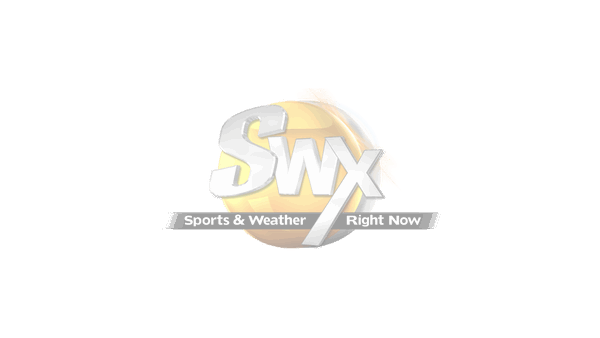 Let the fire sale begin!
On Monday, Seattle Mariners general manager Jerry Dipoto signaled to all in baseball that the M's aren't competing to end the longest playoff drought in American professional team sports for the foreseeable future after trading their best and most marketable asset.
His next steps will determine how quickly the Mariners recover. Two years? Three? Ten?
If it seems like the Mariners have been down this road before, well, they have. The idea of rebuilding through controllable players and the draft is enticing. But the tactic isn't easy to pull off and teams fail as much as they succeed.
For every Houston Astros organization that went from the worst in baseball two years running to a World Series championship, there are a dozen Washington Nationals organizations that lose 100-plus games over two years and earn the No. 1 pick in back-to-back seasons and never play in a league championship series and have to start over again.
The Mariners finally gave up on their low-contact, power-hitting catcher for a marginal upgrade in center field a couple of weeks ago, kicking off Dipoto's latest round of restructuring.
Now, Dipoto ships out his best pitcher and most prized asset to the New York Yankees for that franchise's latest collection of magic beans.
Justus Sheffield – the Yankees' No. 1 prospect according to Baseball America – is a solid, MLB-ready prospect. He possesses a 97-mph fastball, an advanced slider and a developing changeup.
But there are many in baseball who think his spotty control will relegate him to a bullpen role in the style of Andrew Miller or Josh Hader, rather than a front-line starter.
Erik Swanson, who pitched for the Spokane Indians in 2014, is already 25 and profiles as a No. 5 starter or swingman. Dom Thompson- Williams, 23, is an athletic, left-handed-hitting outfielder who hasn't played above High-A.
The three represent a decent – but hardly spectacular – return for the M's most tradable resource.
The problem is that Dipoto must ship everything out that isn't nailed down. There's no way the M's can play this both ways. He must commit to the rebuild.
There are already rumors of Jean Segura's departure, despite his no-trade clause.
While Dipoto would rather not trade Edwin Diaz, Marco Gonzales, Dee Gordon or Mitch Haniger, why not? What's the difference between a 70-win team and a 60-win team if it helps you get back to a 95-win team quicker?
Could Diaz fetch one (or two, perhaps) of the Dodgers' top prospects? Is one of the game's top closers a luxury a rebuilding team can't afford? Wouldn't 20-year-old top catching prospect Keibert Ruiz look good in Mariners colors?
Diaz doesn't become a free agent until 2023, but that there's no guarantee that the M's will be truly competitive by then.
The M's roster has an albatross that makes any finagling difficult: While Felix Hernandez's contract is off the books after next season, they're still on the hook to Robinson Cano for $24 million per year through 2023 – with a full no-trade clause.
The M's hope to be competitive by then, and it would be a lot easier to have money freed up before that to plan for the future – but it's easier said than done.
Dipoto has a lot of work on his hands, and he's not one to sit on them. The M's will have a new composition come spring training. Whether it starts them down the path to a playoff spot – or hastens Dipoto's departure – is the big question.
Subscribe to the sports newsletter
Get the day's top sports headlines and breaking news delivered to your inbox by subscribing here.
---