Sports > Gonzaga basketball
John Blanchette: On decision night, Gonzaga cruises to decisive victory over Idaho State
UPDATED: Tue., Nov. 6, 2018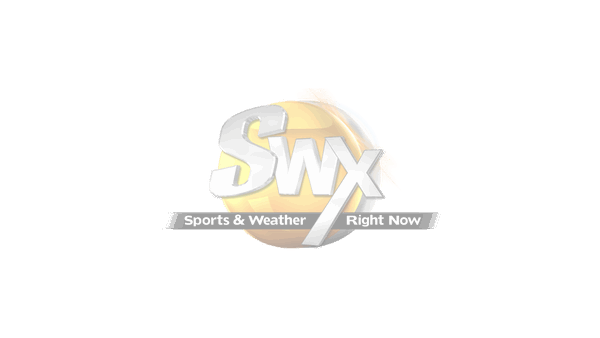 If they're going to sync the first night of college basketball with Election Tuesday, each dribble, pass and basket is going to be a referendum.
But, hey, when aren't they?
The votes get cast earlier and earlier. Consider that the Kennel Club weighed in by not filling its allotted sections for, ahem, the first game of Gonzaga's basketball season. Yes, yes – they're students and not just tuition-paying hell-raisers but, geez, opening night is opening night. Normally the blasé doesn't set in until at least the second of these purchased victories. If this is the new normal, coach Mark Few is going to have to bring in UCLA or Kansas to the McCarthey Athletic Center to bring out the noise and the funk.
Then again, a pass to any clubbers who skipped out to actually go get their ballots in the mail. You're the real heroes of the evening.
Democracy obviously wasn't riding on the outcome and a landslide was certainly expected – but maybe not to the extent of the 120-79 flogging the Zags laid on Idaho State.
It's a McCarthey record for points, a history that goes back 14 seasons now. That makes for a nice footnote – and a suggestion of just how entertaining these Bulldogs can be.
Now, for some of the down ballot measures and races:
Initiative 16:57: This was the time on the clock in the first half when Corey Kispert buried the second of his four 3-pointers of the evening – but it's how it got into his hands that was notable. Brandon Clarke harassed ISU's Chier Maker into an ugly miss, Josh Perkins collected the ball and pushed it up court, rocketing a pass to the right wing to Zach Norvell Jr., who was certainly open enough to let fly – but who relayed it to Kispert in the corner instead.
"I was happy we shared the ball and moved it especially," Few said. "I think shots were coming pretty easy. There were some great possessions where we unselfishly made the extra pass and maybe even and extra extra pass."
By game's end, the Zags had 29 assists (on 41 buckets) – another McCarthey record.
Initiative 33: It took considerable initiative, in fact, on junior forward Rui Hachimura's part to post a career-high points – and, unofficially, dunks. There were six from his hand over the hapless Bengal defenders – though maybe his defining moment of the night was collecting a no-look pass from Perkins and banging his way through a hard foul by ISU's Kelvin Jones for a three-point play. In any case, Rui's flex-and-roar in front of the Gonzaga bench suggested he got as much juice from it as any of his jams.
"I've been with Rui since he got here," Perkins said. "He was kind of a timid guy, but he's always been talented. Now I truly think he believes he's the best player in the country, each time he steps on the floor. With that mindset and his natural ability, he's a problem. It's crazy to see the progression he's had."
Proposition 0: The Zags platooned a four-guard lineup on a couple of occasions, with the 6-foot-6 Kispert deployed as the power forward. His versatility makes that possible – but it wasn't until the arrival of graduate transfer Geno Crandall that going small truly became an option – actually a weapon.
Not bad for a player who didn't reach campus until mid-October.
"Sometimes Few forgets," Crandall laughed. "You know, the core has returned for the most part from last year and sometimes he'll call a play in practice and gets mad when we don't know. Hey, I got here a couple of weeks ago. But everybody's been great at getting me up to speed."
Initiative 4: This wasn't up for a vote, necessarily, but it's official that the Zags won't have a notable redshirt this season. Freshman guard Greg Foster Jr. got in eight minutes of action against the Bengals and figures to see more.
"We need as many bodies as we can get," said Few, who has 11 scholarship players with one – Killian Tillie – out for two months with an injury. "We have minutes available. Greg is someone who can definitely move his feet and can physically help us at the defensive end."
Duke vs. Kentucky: We interrupted this report for some results from another precinct – the No. 4 Blue Devils massacred the No. 2 Wildcats 118-84 on Tuesday night – on a neutral floor. That's a sobering score, especially given that the Zags could see the Devils in the Maui Invitational title game if expectations hold.
Texas Southern vs. Baylor: And from yet another precinct, the Tigers – America's guest – upset the Bears 72-69 in Waco, coming back from 17 points down. That's sobering, too – TSU is Gonzaga's next date on Friday night.
Call it Referendum 2.
Follow along with the Zags
Subscribe to our Gonzaga Basketball newsletter to stay up with the latest news.
---