Sports > NBA
NBA Conference Finals preview capsules
Sat., May 12, 2018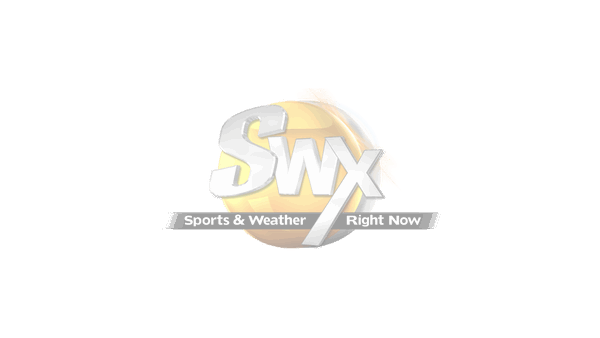 Capsules for NBA's conference finals that start Sunday in the East, Monday in the West:
Eastern Conference
No. 2 BOSTON CELTICS (55-27, 8-4) vs. No. 4 CLEVELAND CAVALIERS (50-32, 8-3)
Season series: Cavaliers, 2-1.
Story line: Cleveland's LeBron James is one round away from his eighth consecutive trip to the NBA Finals, and it's an East finals rematch between two franchises that look incredibly different than they did 12 months ago. Kyrie Irving went from Cleveland to Boston last summer; his season is over because of a knee injury. Isaiah Thomas went from Boston to Cleveland in that deal; his season is over because he's long moved on from the Cavs. It's two teams that were written off plenty of times this season, yet here they are again.
How They Got Here: Boston beat No. 7 Milwaukee 4-3 and No. 3 Philadelphia 4-1. Cleveland beat No. 5 Indiana 4-3 and No. 1 Toronto 4-0.
Key Matchup: Boston's Al Horford vs. Cleveland's Kevin Love. James is going to be great; that's a given. The Cavs will need their second-best player to be great as well, or else that opens the door for Celtics coach Brad Stevens to preying on weaknesses.
Prediction: Cavaliers in 6.
Western Conference
No. 1 HOUSTON ROCKETS (65-17, 8-2) vs. No. 2 GOLDEN STATE WARRIORS (58-24, 8-2)
Season series: Rockets, 2-1.
Story line: The matchup seemed inevitable. The Rockets went out and got Chris Paul, with hopes of being the team that ends Golden State's three-year stranglehold on the Western Conference crown. Houston has the home-court edge, sure, but the Warriors have won at least one road game in 17 consecutive playoff series. Golden State is bidding for a third title in four years, and the Rockets are an absurd 50-5 when Paul, James Harden and Clint Capela play in the same game.
How They Got Here: Houston beat No. 8 Minnesota 4-1 and No. 5 Utah 4-1. Golden State beat No. 7 San Antonio 4-1 and No. 6 New Orleans 4-1.
Key Matchup: Golden State's Kevin Durant vs. Houston's Trevor Ariza. The backcourt matchup – Stephen Curry and Klay Thompson for the Warriors, Paul and Harden for the Rockets – will be unbelievable. But Ariza is going to have to find a way to keep Durant in some sort of check, especially it seems like Curry is back to normal after his knee injury.
Prediction: Warriors in 6.
Compiled by AP Basketball Writer Tim Reynolds
Subscribe to the sports newsletter
Get the day's top sports headlines and breaking news delivered to your inbox by subscribing here.
---