Sports
Half-brother of Damian Lillard shot in mall parking lot
Fri., March 30, 2018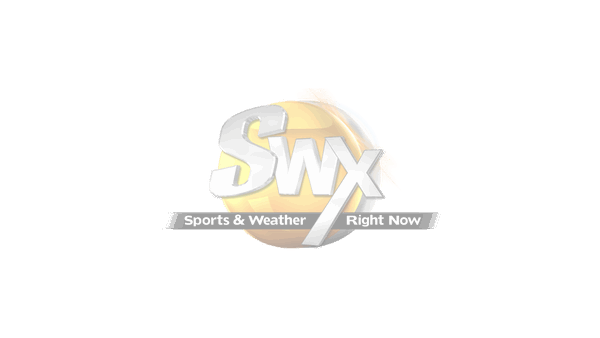 PORTLAND – Authorities say the half-brother of Portland Trail Blazers star Damian Lillard was shot Thursday during a confrontation with two men in a mall parking lot.
The Clackamas County Sheriff's Office said 20-year-old Jahrell Lillard received first aid at a store inside the mall before he was taken to a hospital. The severity of his injuries was unknown.
Lillard said on Friday night before the Blazers played the Los Angeles Clippers that his half-brother was in stable condition.
"He's my brother, and my No. 1 concern is his health, and his well-being. Right now he's stable and he's doing fine," Damian Lillard said. "In a situation like this you can't ask for more than that. You've got to let the authorities do their job and do what they need to do."
Sgt. Nate Thompson says callers reported hearing five to 10 shots Thursday night and seeing two men run from the Clackamas Town Center parking lot. He says multiple rounds hit Lillard and several vehicles were damaged.
Though details of the case are still developing, Thompson says investigators believe Lillard may have been the victim of a targeted attack. No arrests have been made.
The shooting happened the same day Damian Lillard announced that his girlfriend gave birth to their first child.
Lillard said the last two days were an emotional roller coaster.
"That was probably one of the highest points of my life, my son coming out and holding him, and just having that experience, then having to deal a tragedy in the middle of it, that's unfortunate," Lillard said. "But like I said he's stable, and he's doing fine so I guess you've got to look at it like things could be a lot worse."
Subscribe to the sports newsletter
Get the day's top sports headlines and breaking news delivered to your inbox by subscribing here.
---