Sports > NCAA basketball
Hot-shooting Clemson ousts New Mexico State 79-68
Fri., March 16, 2018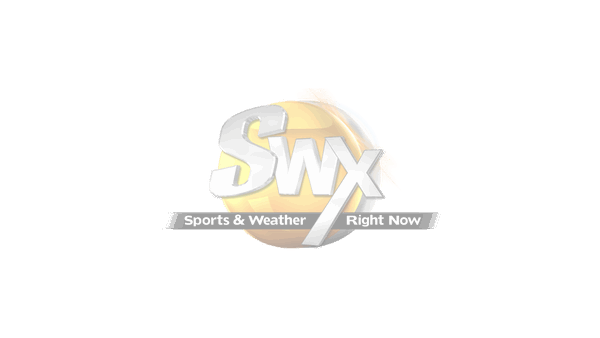 SAN DIEGO – Shelton Mitchell scored a season-high 23 points, Gabe DeVoe had 22 and Clemson beat New Mexico State 79-68 on Friday night, closing out a perfect first round for No. 5 seeds in the NCAA Tournament.
The 5-12 line is usually one of the top spots for March Madness upsets, but Clemson (24-9) shot 56 percent from the field while advancing out of the first round for the first time since 1997. It was the Tigers' first win in the NCAA tourney since the First Four in 2011.
Clemson was nearly flawless at the offensive end against the 12th-seeded champions of the WAC. It made 9 of 11 shots during one stretch on its way to a 12-point lead at halftime.
It was an impressive showing for the Tigers after they stumbled over the final weeks of the regular season adjusting to the loss of Dante Grantham to a season-ending knee injury. They were just 7-6 after Grantham was injured.
Zach Lofton led New Mexico State (28-6) with 29 points and Jemerrio Jones had 13 points and 14 rebounds, but the Aggies had too many inconsistent stretches while the Tigers were so good at the offensive end.
Marcquise Reed added 15 points as nearly everyone had a good night shooting for Clemson. Mitchell made 8 of 13 shots, while DeVoe hit 10 of 15 attempts. Clemson had not shot better than 50 percent since shooting 53 percent against North Carolina State early in ACC play. The Tigers had failed to shoot at least 40 percent in four games after Grantham was injured – which made the hot shooting against New Mexico State so surprising.
New Mexico State had one flurry midway through the second half, creating at least some concern for Clemson. Down 64-49, the Aggies went on a 13-4 run, closing to 68-62 on Jones' rebound basket with 5:55 left. Mitchell answered with a 3 late in the shot clock and after a pair of empty trips, Mitchell hit a pair of free throws and added another basket to push the lead back to 13.
Subscribe to the sports newsletter
Get the day's top sports headlines and breaking news delivered to your inbox by subscribing here.
---