Sports
Grip on Sports: Though the labor has started, it is still a long time until this year's football season is born
Sat., July 28, 2018 A GRIP ON SPORTS • When a friend or relative welcomes a new baby into the family, what's the first thing you want to do? My guess is it isn't to hear a long description of the labor pains. Read on.
••••••••••
• That's why I'm not all that enamored with talk about preseason football practice. Oh sure, when the Seahawks used to spend the first couple weeks in Cheney, it seemed worthwhile to pop out and watch practice. Or to sit around with your buddies and marvel at Steve Largent's route running. Or wonder how many adult beverages Walter Jones could consume in one setting – if big Walter ever decided to spend time on this side of the state.
But to breathlessly dissect every pass thrown, every one-on-one pass-rush drill, every guy losing his lunch in a trash can, that's seems more labor pain than baby.
The Hawks are in Renton, getting ready for the season. Earl Thomas isn't there (holding out for more money). Either are his running mates that made up the Legion of Boom, Richard Sherman (in San Francisco) and Kam Chancellor (career over due to injury).
The situation with Thomas will change when it changes.
The defense is being rebuilt around its linebackers. Up front is filled with question marks, the back end is Shaq Griffin and a bunch of guys who were never members of the LOB.
The offense is Russell Wilson – that's not new – and has questions at running back, offensive line and receiver – that's not new either. It's a recent Seahawk preseason camp in a nutshell.
One national writer picked Seattle to finish the season 4-12. That seems only a bit more plausible than 12-4. But anything is possible on July 28.
• Our local colleges will begin practice as well in the next few days. Unlike fans of NFL teams, college aficionados always expect major turnover. Sure, both groups lose about 20 percent of the roster each season. But whereas NFL stars usual come back year after year, colleges lose their best players on a regular basis.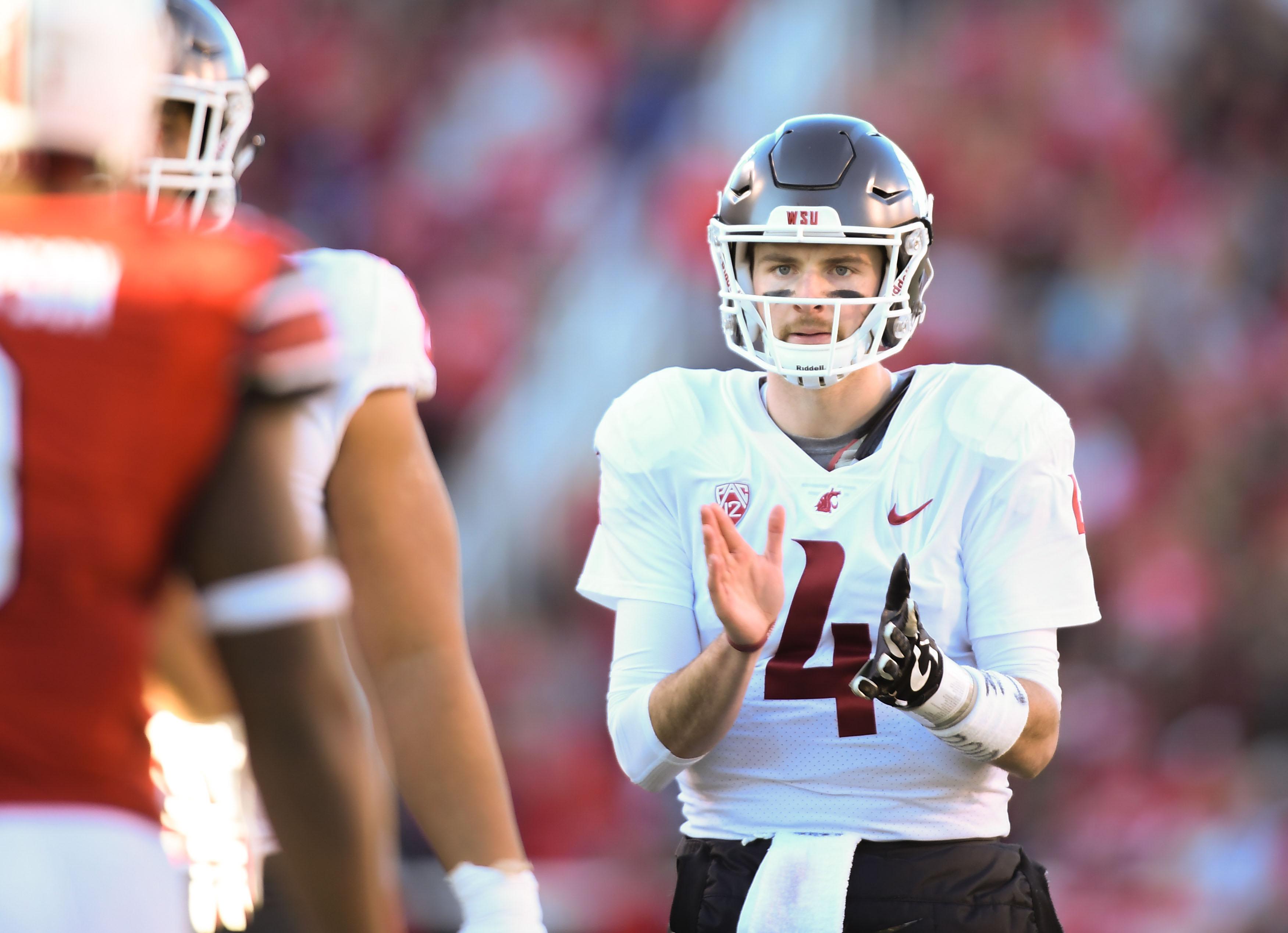 Washington State, if it could, would have signed Luke Falk to a long-term contract. But four years is the maximum and he's now in Tennessee, trying to make the Titans.
So when practice opens in Pullman on Monday, Mike Leach will be looking for a new leader of the offense. It my be a one-year rental, senior transfer Gardner Minshew, or one of two juniors, Trey Tinsley or Anthony Gordon. Whoever it is, they will have more control of what happens on the field than most of their peers around the nation. That's just the nature of Leach's system.
But there are also holes to fill up front, with three starting spots – and the line coach – new this season. And there are other questions as well on both sides of the ball and on special teams. Such things happen to everyone.
As the players bake under the sun in Pullman and Lewiston (and in Moscow and Cheney), decisions will be made.
And, hopefully, everyone will be sharing celebratory baby pictures come the first week of September.
•••
WSU: Theo Lawson had some stories to tell from his trip to Hollywood and the Pac-12 football media day. He told them to Larry Weir, who used them for his most recent Press Box pod. … Elsewhere in the Pac-12, Oregon expects more from its defensive line. … This position preview from Colorado would never been done in Pullman. … It's a new look Arizona State team that will take the field in a new-look ASU stadium.
EWU: The USATF Masters Championships in Cheney are still going on and Ryan Collingwood is still writing about them.
Idaho: The state's Board of Education met privately again yesterday, talked about athletic director Rob Spear's future and did nothing. Peter Harriman has the story of the seeming lack of progress toward a decision.
Indians: Spokane had a three-run lead entering the ninth inning and a good chance to continue its hot second-half start. But Hillsboro scored three times to tie and won 5-4 in the 11th inning. Dave Nichols was at Avista for the Indians' giveaway and has this game story. … Elsewhere in the Northwest League, first-half North champion Everett lost again as did Eugene.
Preps: If fall is football, volleyball and cross country season and winter is basketball and wrestling season, what is summer? Everything season? Dave shares what a few local athletes have done thus far. (With football beginning soon, there aren't many days for kids to enjoy down time, especially in Idaho.) … Speaking of Idaho, two youth baseball teams have had some success this summer. Chuck Stewart has that and more in his youth sports notebook. … Former Ferris High golfer Eric Ansett finished in the top 10 at the West Coast Amateur. Another former Ferris golfer, Alex Prugh, began the day in the top 10 at the Web.com tour event in Missouri.
Mariners: Replay giveth and replay taketh away. So said the lords of baseball. The taketh part happened last night for the M's, as it looked for a bit as Dee Gordon had stolen home to give Seattle a 4-3 lead vs. the Angels in Anaheim. But the umpire's safe call was overruled by New York, Juan Nicasio's grooved fastball was taken out of the park by Kole Calhoun and the Angels had a 4-3 win in 10 innings. … Don't worry, Edwin Diaz will get his work in. … If you expect the M's to make a blockbuster trade before Tuesday's non-waiver deadline, you might be right. But yesterday's deal for another bullpen arm isn't in the "blockbuster" category. … There is one person in charge of keeping players healthy. … James Paxton seems to be OK now and is expected to make his next start.
Seahawks: There is more than one way to deal with a contract squabble. … Russell Wilson likes the feeling of this year's camp. … Will the Hawks extend Frank Clark? … Mr. Penalty, German Ifedi, knows he has to be better this season. … So what did happen yesterday at camp?
•••
• Thanks to some creative bookkeeping – hey, I said I was playing presidential golf yesterday – I managed to keep my score in the same area code as the temperature. But I have a bone to pick with a local course that shall remain nameless. How is it despite spending more than $120 for a couple tee times and a cart, the snack bar wants to charge you 50 cents for a cup of ice? Really, Qualchan? Honestly, it seems kind of petty. And speaking of petty, I think I will be taking my credit card to another course next time. Until later …
Subscribe to the sports newsletter
Get the day's top sports headlines and breaking news delivered to your inbox by subscribing here.
---