Sports > Spokane Indians
'Moose' Stubing, Spokane Indians' last Triple-A manager, dies at 79
Sun., Jan. 28, 2018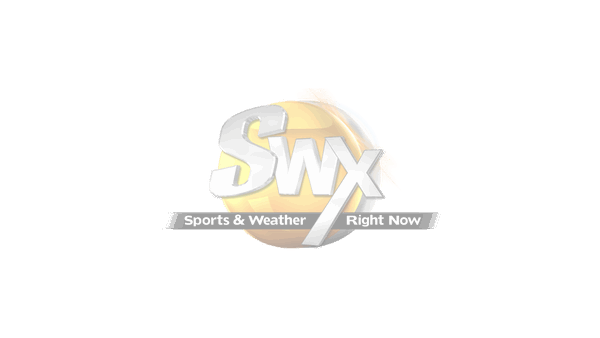 Although Larry "Moose" Stubing almost came away empty-handed from his stays in baseball's major leagues, he will be remembered for more than his one season as the last Triple-A manager of the Spokane Indians.
The plain-spoken, balding New York City native died Jan.19, two months shy of his 80th birthday. He made his home in Villa Park, California, not far from Angels Stadium in Anaheim, where the American League team employed him for more than 20 years.
Although Stubing nearly delivered a championship in Spokane's 24th and final season of Pacific Coast League play, he achieved legendary status in El Paso, Texas, where he played or managed for seven years.
Stubing spent 13 seasons in the minors as a power-hitting first baseman, the last three for the Angels, and nine more managing some of their minor-league teams. He spent six seasons 1985-90 as the parent club's third-base coach.
As a player, Stubing had his only big-league shot at the end of the 1967 season, pinch-hitting five times. He struck out in four of them. In 1988, he took the reins when the Angels fired manager Cookie Rojas with eight games to play. The team lost all eight.
He was far more successful in the minors.
The 6-foot-3, 220-pound slugger, known for his booming voice and colorful speech, hit 27 and 35 home runs for El Paso 1963 and '64. Returning to the city in 1967, he played three more years. As a manager, he led El Paso's 1978 team to the Texas League championship.
In 1982, after Seattle ended its three-year working agreement with Spokane, the Angels brought their Triple-A franchise here from Salt Lake City. Stubing came along.
He made some lineup changes after a fourth-place Northern Division finish in the first half of a split season, and the Indians topped the standings in the second half. Then they defeated first-half leader Tacoma in the playoffs and met Albuquerque for the title. The Dukes, who had snagged Spokane's talent-laden Los Angeles Dodgers affiliate a decade earlier, won the championship, but Stubing was named Manager of the Year.
Two years later, with the team relocated to Edmonton, Stubing directed the Trappers, who had a losing record during the regular season, to the PCL pennant. His coaching spot with the Angels followed. After that, he scouted for the Angels and the Washington Nationals.
Between seasons, he was a prominent major-college basketball official. In 1987, he was named to the El Paso Athletic Hall of Fame.
Stubing's wife, Estelle, known as "Cookie," died May 31. He is survived by two adult children and several grandchildren.
Subscribe to the sports newsletter
Get the day's top sports headlines and breaking news delivered to your inbox by subscribing here.
---