Sports > NFL
Drew Brees vs. Case Keenum: Will playoff savvy prevail in Saints-Vikings?
Sat., Jan. 13, 2018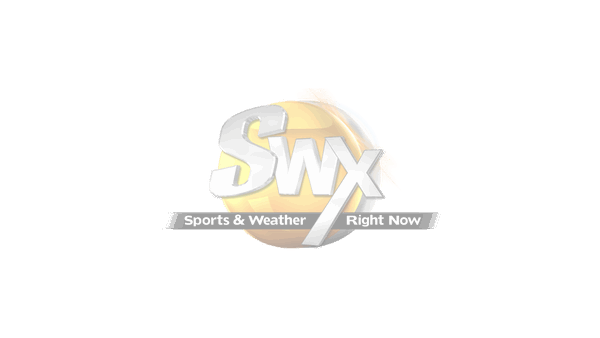 MINNEAPOLIS – Drew Brees will lead the New Orleans offense onto the field at Minnesota and commence the 13th postseason game of his stellar career, already armed with seven such victories and one Super Bowl ring for the Saints.
"I prepare for every game as if it's that magnitude," Brees said.
"When you're in games of that magnitude, it's as if you've been there and done it many times before, even if it was just in your mind."
For Case Keenum, it's truly all in his mind.
His first start in the NFL playoffs will come when the Vikings kick off their divisional round game on Sunday.
"I'm going to play like I know how to play. I don't have to be anybody but myself. Not more conservative or less conservative. Either way, I'm going to be me," said Keenum, whose successful takeover for the injured Sam Bradford helped lead the Vikings (13-3) to their best record in 19 years. "That's all I have to be. I've got a great squad in this room."
Solely measuring quarterback experience and accomplishment, the Saints have a clear advantage over the Vikings in this divisional round game to help determine the matchup in the NFC championship game. Keenum, though, has been overcoming the odds all season, let alone his career .
"I always root for guys like that. Kind of the undersized guy that is coming out and nobody wants to give him any credit and always plays with a chip on his shoulder," Brees said.
Though he was drafted by the San Diego Chargers in the second round in 2001 out of Purdue, with Keenum going undrafted out of Houston and needing the Texans practice squad to get his career going in 2012, Brees can relate. He's shorter than the NFL standard for their position, too. Oh, and they're both from Texas.
Brees added another highlight last week, with 376 passing yards to help the Saints (12-5) advance with a 31-26 victory over Carolina while the Vikings had a bye.
"Just a guy that I really admire in how he moves the ball down the field and how he operates, what kind of leader he is," Keenum said.
"I read his book a long time ago. I think he's someone to learn from. I try to watch all of the really good quarterbacks in the offseason and take little things to try to work on my game."
Subscribe to the sports newsletter
Get the day's top sports headlines and breaking news delivered to your inbox by subscribing here.
---