Sports > NFL
Sandpoint High, University of Idaho standout Jerry Kramer elected to Pro Football Hall of Fame
UPDATED: Sat., Feb. 3, 2018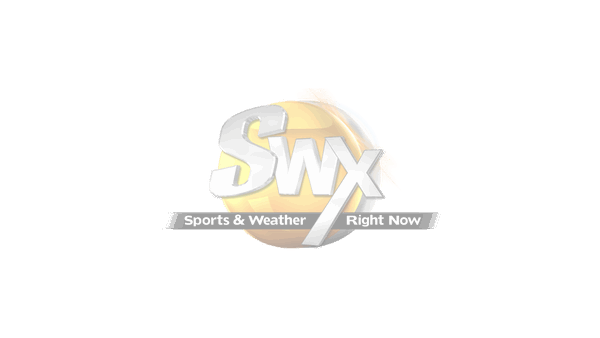 Jerry Kramer is finally heading to Canton.
In his 11th time as a finalist, the Sandpoint High and University of Idaho grad was elected to the Pro Football Hall of Fame on Saturday.
Kramer, who played for the Vandals from 1955-58, was elected as a Seniors Committee candidate. He was also a Seniors Committee finalist in 1997, but did not receive enough votes for enshrinement.
Kramer spent the entirety of his professional career with the Green Bay Packers, and was a member of the teams that won the first two Super Bowls. He is also a member of the Packers Hall of Fame and the NFL's All-Decade Team from the 1960s.
Kramer becomes the 14th member of the Vince Lombardi Packers to make the Hall. Kramer helped anchor the Green Bay line for 11 seasons, winning six NFL titles and making the block that cleared the way for Bart Starr's TD sneak in the "Ice Bowl" for the 1967 NFL championship.
Kramer was one of eight elected to the Hall on Saturday, joining former players Ray Lewis, Randy Moss, Terrell Owens, Brian Urlacher, Brian Dawkins and Robert Brazile, along with personnel executive Bobby Beathard.
The biggest stars of the class are Lewis and Urlacher, who terrorized opposing offenses from the middle of the field. Moss and Owens did the same to defenses on the outside.
"I've been going a long time. And now I can finally rest," Lewis said. "I want to go fishing with a cigar now and just sit back. I don't want to work out every day now."
Moss and Owens each played for five teams in their careers as they often wore out their welcome with their inability to get along with teammates and coaches at times.
But at their best, there were few players ever able to strike fear in defenses as much as Moss and Owens, who were both all-decade selections for the 2000s.
"The door knocked and I started getting excited," Moss said of Hall of Fame President David Baker alerting him he has been elected. "All the emotions caught the best of me because it's been a long journey and it ends in the Pro Football Hall of Fame. Tears of joy."
Moss burst on the scene as a rookie in Minnesota in 1998 when he caught a league-leading 17 TD catches and helped lead the Vikings to the NFC title game. His combination of speed and athleticism made him the game's most dangerous big-play threat and led to the phrase "You got Mossed" for embarrassed defensive backs.
He led the NFL in TD catches five times, including his record 23 for New England in 2007, and earned four All-Pro selections. He finished his career with 982 catches for 15,292 yards and ranks second all-time with 156 TD receptions.
Owens, who didn't attend the announcement, entered the league as a third-round pick by San Francisco in 1996 but developed into a star known for some memorable playoff appearances, including his winning 25-yard TD catch to beat Green Bay in 1999; his 177 yards in a comeback win against the Giants in 2003; and his nine catches for 122 yards in the 2004 Super Bowl against New England just seven weeks after breaking his leg.
Owens ranks second to Jerry Rice with 15,934 yards receiving and is third on the all-time touchdowns receiving list with 153.
Lewis is widely considered one of the greatest middle linebackers, winning two AP Defensive Player of the Year awards and earning eight All-Pro selections. He anchored a dominant defense for the 2000 Baltimore Ravens in a season that ended with him winning Super Bowl MVP, then retired as a champion after Baltimore closed his last season with a title win over San Francisco in February 2013.
"Growing up as a child, I know what that looked like, Mike Singletary, Dick Butkus," Lewis said. "Who dreams of being in that category, sitting with those guys?"
Lewis joined tackle Jonathan Ogden as the only Ravens voted into the Hall of Fame as both of the team's first-round picks in its initial season of 1996 received the high honor.
Lewis' career was also marked by legal problems off the field. He pleaded guilty to a misdemeanor charge of obstruction of justice after initially being charged with murder in connection with two killings following a Super Bowl party in Atlanta in January 2000. Lewis was also fined $250,000 by the NFL.
Urlacher wasn't far behind Lewis with his play on the field and is the latest in a line of great Chicago middle linebackers to make the Hall, joining Butkus, Singletary and Bill George. He was the Defensive Player of the Year of 2005 and joined Lewis on the 2000s all-decade team.
Dawkins spent most of his 16-year career in Philadelphia, earning five first-team All-Pro selections for his versatility that included 37 career interceptions and 26 career sacks. He became the first player in NFL history with a sack, interception, fumble recovery and touchdown catch in the same game against Houston in 2002.
Kramer got passed over 10 times previously as a finalist before finally getting enough votes as a senior to become the 14th member of the Vince Lombardi Packers to make the Hall. Kramer helped anchor the Green Bay line for 11 seasons, winning six NFL titles and making the block that cleared the way for Bart Starr's TD sneak in the "Ice Bowl" for the 1967 NFL championship.
Brazile was a finalist for the first time after a 10-year career for the Houston Oilers that included five straight All-Pro selections.
Beathard, also not on hand Saturday, helped build four Super Bowl champions in Miami and Washington and made seven trips to the title game during more than three decades as a personnel executive with a sharp eye for talent.
Subscribe to the sports newsletter
Get the day's top sports headlines and breaking news delivered to your inbox by subscribing here.
---