Marketing > Sponsored
5 travel tips to help keep you safe on the road to Pullman
Fri., Sept. 15, 2017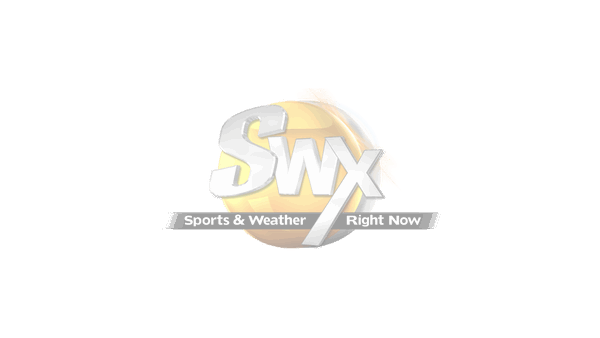 There's nothing like a Washington State University home game weekend.
Whether you are a legitimate Coug or even a temporary one for a few hours on game day, there's no end to the amount of fun you can have in and around the Palouse, from tailgate parties to being part of the amazing cheering sections at Martin Stadium.
But getting there and back home safely are also important. Though Washington State University is only 70 or so miles from Spokane, it can sure feel like forever when driving home in the middle of the night after a game that has gone on extra long. Likewise, going Warp 5 down 195 to get there right before kick-off if
you're running a little late might not be the wisest idea.
To make sure Washington State University football fans stay safe coming and going to Coug games this season, try these tips.
• Follow the rules. Like them or hate them, everyone still has to obey traffic laws. That means staying at or under posted speed limits and not getting behind the wheel if you're under the influence of alcohol, cannabis or any other substance that can impair driving. If you prefer to partake, have a designated driver or stay overnight in Pullman. Remaining safe definitely beats coming back later for a court date.
• Stay off the phone. Washington's new distracted driving law went into effect this summer, which means you'll face a hefty fine – and maybe even get busted for secondary activities like eating or drinking – if you're spotted talking or texting at the wheel. A hand's free system tied into your dashboard system can help keep the conversation going – or let your passengers talk while you keep your eyes on the road.
• Be ready for sudden weather changes. Fall in the Northwest could mean the potential for a lovely morning and then rain or even light snow in the evening, or vice versa. Your crimson-and-silver T-shirt may be fine to wear during the afternoon game, but make sure you pack sweatshirts, jackets, blankets or other near-winter weather supplies or turn up the heat.
• Make sure your car is ready. While you don't have any mountain passes to traverse, you should still make sure your ride has good tire pressure and tread, plus a full gas tank. You'll experience hills, curves, and, if you time it wrong, stop-and-go traffic coming in and out of the city.
• Is it time for a new car? A new football season can be a perfect opportunity for you to travel in style to the Palouse and maybe consider taking a road trip for a road game or two. Shop for something roomy to bring along your buds and an ice chest, plus something with the latest safety features, including Mazda's CX-5 or CX-9. These models include Adaptive LED Headlights, which increase visibility at night at slow and at high speeds, and are able to automatically adjust brightness if other cars are sensed. Another must-have is Lane Departure Warnings, which alert you if you're about to drift from your lane.
For more information about these models and other features to make your driving adventures memorable and safe, no matter the destination, visit
Foothills Mazda
Subscribe to the Coronavirus newsletter
Get the day's latest Coronavirus news delivered to your inbox by subscribing to our newsletter.
---