Sports
Washington Nationals win N.L. East, 1st MLB team to clinch playoff spot
Sun., Sept. 10, 2017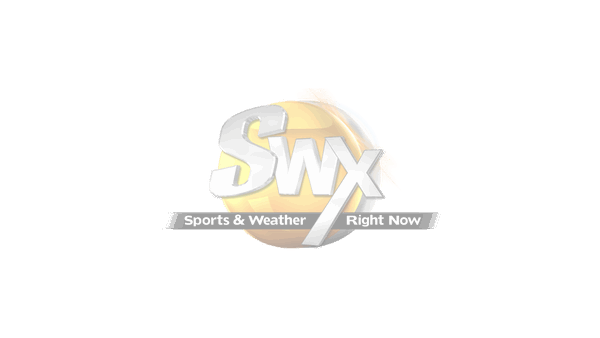 WASHINGTON – The Washington Nationals became the first team in the majors to clinch a playoff spot this season, winning the NL East on Sunday as Stephen Strasburg extended his scoreless streak to a franchise-record 34 innings in a 3-2 win over the Philadelphia Phillies.
More than 90 minutes after Washington finished off the Phillies, Nationals Park erupted again when Lane Adams hit a two-run, 11th-inning homer to lead Atlanta over second-place Miami, sealing the division title for the fourth time in six years.
The Nationals also won the NL East in 2012, 2014 and last season, but have not advanced past the divisional round of the postseason.
Trea Turner homered and tripled for the Nationals, and Victor Robles got his first major league hit and RBI as Washington rested nearly all its regular starters.
The Nationals also moved within 4 1/2 games of the fading Dodgers for the best record in the major leagues.
Strasburg (13-4) threw two-hit ball for eight innings and struck out 10. He hasn't allowed a run since Aug. 19 at San Diego, which was his first start since coming off the disabled list with an elbow nerve impingement.
Since returning from the DL, he is 3-1 with an 0.51 ERA, 41 strikeouts and just four walks.
Strasburg had command of everything he threw, including a fastball topping out at 97 mph and a 90-mph changeup. He walked one, induced two double plays and faced one batter over the minimum.
"He had all his pitches working for him and he was tough to hit," Phillies manager Pete Mackanin said. "We have young guys who have never seen him before, which also added to his success, not that he needs that."
The Phillies threatened in the ninth off Ryan Madson, who allowed Nick Williams' bloop two-out, two-run single before retiring Hoskins on a grounder. It was his second save this season and first for the Nationals, who acquired him in a trade with Oakland on July 16.
Rookie Ben Lively (3-6) allowed six hits and struck out seven in his first career complete game, and the first for the Phillies this year.
Lively allowed one hit before Turner led off the sixth with a triple and scored on Adrian Sanchez's bloop double. Robles doubled with two outs.
Turner homered with one out in the eighth to extend Washington's lead.
"That's just baseball. Two bad pitches, and that was the ballgame," Lively said. "Otherwise, I felt great. I felt like our game plan was on point. Just two hangers."
Subscribe to the sports newsletter
Get the day's top sports headlines and breaking news delivered to your inbox by subscribing here.
---