Sports > Whitworth
Game preview: Whitworth at Pacific Lutheran
Fri., Oct. 13, 2017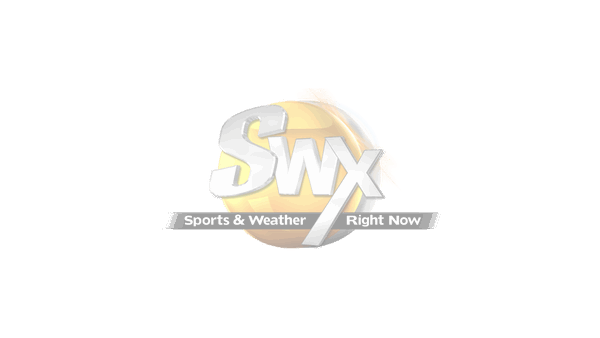 Kickoff: Saturday, 1 p.m., Sparks Stadium, Puyallup, Washington
Records: Whitworth (3-2, 0-2 Northwest Conference), Pacific Lutheran (1-2, 1-1)
Radio: 1230-AM
Overview: The Pirates are still in search for their first conference win after struggling to contain the George Fox Bruins last weekend in a disappointing 43-23 loss.
The Pirates, who were ranked No. 22 after falling to Northwest Conference powerhouse Linfield the previous weekend, dropped out of the Top 25 this week.
"This was tough. (It) was the two best teams that we'll play all year back-to-back," Pirates head coach Rod Sandberg said after the George Fox game. "We learn from it and respond."
Now the Pirates prepare for what appears to be a much easier road ahead. Whitworth will begin the second half of the season against the Pacific Lutheran Lutes.
PLU leads the overall series 51-21. The Pirates have won the last two meetings with the Lutes, the most recent being a 45-41 road win last season when Whitworth rallied in the final 10 minutes with three touchdowns.
PLU's offense is on a slow rise this season after barely breaking the 300-yard mark in their season-opening loss to Cal Lutheran last month.
The Lutes are coming off of a 24-20 loss to Pacific (Oregon) last week. Despite the loss, PLU finished with a season-high 455 yards against the Boxers.
PLU junior quarterback Cole Chandler completed 21 of 30 passes for 301 yards in that game. DJ Winter and Jacob King were on the receiving end of the majority of Chandler's passes, making a combined 13 receptions for 192 yards.
The Lutes are looking to unleash their budding offense against a Whitworth defense that has struggled with consistency.
Whitworth's starting defense didn't allow a touchdown during its first three nonconference games, but that changed at the start of conference play when the Pirates fell to Linfield 38-9.
In last week's loss, George Fox began the game with a 16-play drive that lasted nearly 10 minutes.
Fifth-year Pirates senior quarterback Ian Kolste sprained his ankle in the third quarter of last week's game, team officials said. The Pirates expect Kolste, who has sparked Whitworth with a conference-leading 341.6 yards per game, to be a game-time decision.
Sophomore Leif Ericksen took over for Kolste in the second half and could be stepping into the starting role against the Lutes. Ericksen has completed 28 of 46 of his passes in four games this season. He completed 7 of 13 passes against the Bruins for 78 yards, including a touchdown in his first drive of the game.
Subscribe to the sports newsletter
Get the day's top sports headlines and breaking news delivered to your inbox by subscribing here.
---