Sports > High school sports
Win over Gonzaga Prep carries lesson for Central Valley team
UPDATED: Wed., Oct. 11, 2017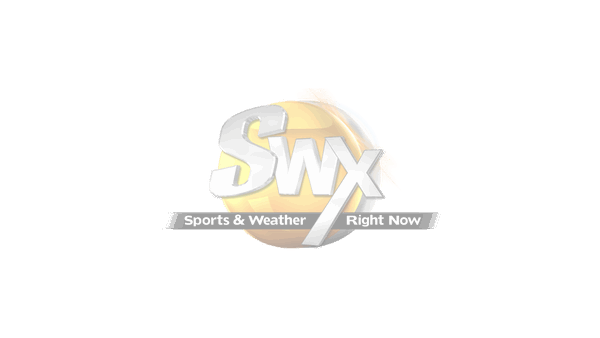 A win is just a win.
Take 'em one game at a time and treat each game as the most important one of the season. Right?
"We honestly try to not put emphasis on who it is," Central Valley football coach Ryan Butner said this week. "I try to emphasize that it was just another game. If you let yourself get too high after a win, you're just setting yourself up to get knocked off. It's better to stay on an even keel."
Some weeks that job is easier than others.
Central Valley pounded out a 24-14 win at home over Gonzaga Prep last week.
"I told the kids after the game to go ahead and enjoy the win, but we have to get right back after to it because we have an even bigger game this week," Butner said.
At the risk of dwelling on past accomplishments, a win over Gonzaga Prep has been a rarity lately.
"It's been four or five years since we've beaten them," Butner said. "We knew coming into the game that it was going to be physical, we knew it was going to be a competitive game. They always have good athletes, they're always going to be well coached and that offense they run is going to be a great equalizer."
Gonzaga Prep came into the game on a four-game win streak after a season-opening loss to Eastside Catholic, showcasing a defense that was quick to the ball, usually arriving with plenty of help to make the stop, and an offense that runs the ball hard and often.
This time, it was the Central Valley offense that turned out to be the equalizer.
"We thought coming into the game that we would be able to run the ball right at them," the coach explained. "When you run right at someone, it negates some of the speed they have running side-to-side.
"We felt we had two good backs who could run the ball for us and a good-sized quarterback who can run. We felt that was a strength of ours, we just haven't shown it."
Junior running back Hunter Chodorowski carried 29 times and gained 177 yards, including a 22-yard burst for a touchdown. Ryan Harper broke open for a 31-yard touchdown run in the first quarter and quarterback Grant Hannan carried 13 times for 42 yards and completed 11 of 18 pass attempts for 133 yards.
Combined, the Bears ran for more than 250 yards against the Bullpups.
"Their defense is always going to fly around like crazy and make plays," Butner said. "They did that against us. They were flying up and gang tackling us.
"On defense, we had a pretty good game plan. We lost one of our defensive linemen, but the kids we put in, even though they hadn't played a lot, made plays. We contained them. We certainly didn't stop them because they out-gained us. But we kept them out of the end zone."
The reason why the Bears couldn't savor the win is because of the all-together different challenge Mead presents Friday at Albi Stadium. Game time is 5 p.m.
"Mead is a scary team," Butner said. "They can put 50 points on the board in a hurry. Gonzaga Prep is going to run the ball 90 percent of the time. Mead is going to throw it two-thirds of the time. It's a very different challenge and a very different game plan.
"As explosive as Prep is, Mead is on a whole different level."
Like most teams, Butner said, CV has been a little banged up through six games. But the Bears are slowly getting healthy.
"We haven't had 100 percent of our starting lineup out there yet," he said. "We lost our quarterback in the first game of the year. But we're getting kids back and we're close.
"The end of the season is near and we're still trying to jack ourselves into a position to be in the playoffs. It's going to be a little different his week, playing the early game. But we're ready for it."
Both Mead and Central Valley enter the game with 2-0 records in the 4A Greater Spokane League, and the winner will have a one-game lead on the field with two games remaining in the regular season. CV has next week's Greasy Pig rivalry game with University, then Lewis and Clark awaits in the regular-season finale.
Subscribe to the sports newsletter
Get the day's top sports headlines and breaking news delivered to your inbox by subscribing here.
---