Marketing > Sponsored
Headlight technology can provide brighter, safer travel experience
Fri., Oct. 6, 2017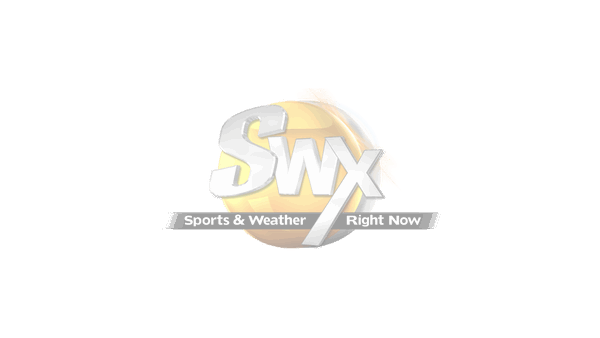 Stupid darkness.
Odds are you'll encounter it heading to or from Pullman to see WSU football games this season. Maybe you'll head down there early to get a good spot in the parking lot and start tailgating early. Or grab a good breakfast.
At the other end of the schedule, the game might go long, so you'll be heading north long after sunset.
Either one can be risky – according to the National Safety Council, the risk of a fatal crash is three times greater at night compared to daytime.
Coug football fans may experience all the factors for this while motoring through the Palouse: lack of light, limited visibility, often heavier traffic in spots, weak night vision, and increased risk of impairment.
Luckily, Mazda safety officials continue to research ways to improve safety conditions, especially for night drivers.
Modern models such as the CX-5 and CX-9 offer the latest in safety features, everything from alerts if you start to drift into another lane, or an automatic braking system that engages if it senses a collision is imminent, whether at high speeds or slow speeds.
But one of the more impressive features uses innovative technology called Adaptive Front Lighting.
This system is designed to make it easier to see around corners at night. Essentially, as you turn the steering wheel at an angle, the headlights will also tilt themselves in the direction of your turn, up to 15 degrees. This feature improves visibility and also helps drivers notice hazards in the road sooner, so they can react faster.
Another related feature that could be useful on that long drive home across the Palouse is High Beam Control, where the vehicle can automatically switch from high beams to low beams if it senses another car ahead, or vice versa. This is handy for extended drives in rural areas where drivers may forget to switch, and run the risk of distracting the other driver.
Having high beams on will also allow more opportunity to see a larger area and improve safety.
Safety features can go a long way, but driver safety is also vital, since drowsy driving can be as dangerous as being impaired by alcohol.
A recent survey by the National Sleep Foundation says that 60 percent of adults have driven when they were tired, and 37 percent, or 103 million people, have fallen asleep at the wheel.
If you're already tired in Pullman when the game is ending, you'll likely get more tired through the course of the 90-minute drive home.
Consider grabbing some coffee or other stimulant, find another driver or spend the night in Pullman or Moscow! That way you'll have plenty of sunlight to enjoy the drive back home and the performance of your vehicle!
For more information on safety features or cool new models of Mazdas, visit Foothills Mazda.
Subscribe to the Coronavirus newsletter
Get the day's latest Coronavirus news delivered to your inbox by subscribing to our newsletter.
---