Sports
K-State's Bill Snyder: Jim Leavitt turned down offseason job offer
Mon., Nov. 20, 2017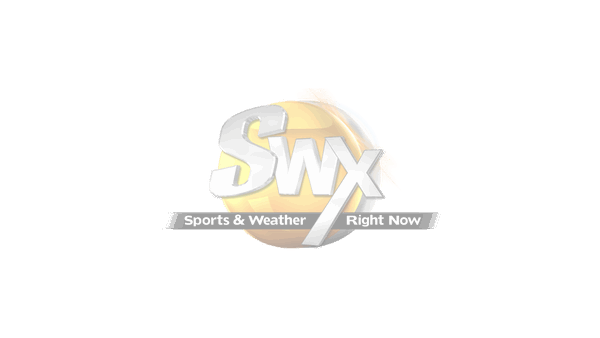 KANSAS CITY, Mo. – Turns out Kansas State coach Bill Snyder did want Jim Leavitt on his staff this season.
As the coach-in-waiting? Well, that's still unclear.
Snyder said during the Big 12's weekly teleconference Monday that he offered his former assistant a job on his staff after linebackers coach Mike Cox left in the offseason. But it wasn't a coordinator job, so Leavitt – the former South Florida coach – took the defensive coordinator job at Oregon.
That little bit of clarity came after a report last week suggested the 78-year-old Snyder had "nixed" a plan by school administrators to install Leavitt as the Wildcats' coach-in-waiting.
"I appreciate Jim a great deal. He has always been a close friend," said Snyder, who had Leavitt on his staff at Kansas State in the 1990s. "I would love to have had him here as a position coach but I didn't have a coordinator spot for him, so I couldn't offer him that."
Leavitt was the defensive coordinator at Colorado last season. He ultimately signed a deal with the Ducks that made him one of the nation's highest-paid coordinators, though with a unique clause: He does not need to pay any buyout if he leaves to become the head coach at Kansas State.
His ties to Kansas State combined with his success in building South Florida into a perennial contender have made him a trendy choice as Snyder's eventual successor.
But Snyder has always said his preference is for his son, Sean Snyder, to take over when he retires again. Snyder has spent more than two decades working with his father, running many of the day-to-day operations while also serving as special teams coordinator.
Sean Snyder has also expressed interest in the job.
"Obviously you think about it, but does it impact my day? No, I don't sit around and plan and do things toward that," he said before the season began. "Some guys have one foot on the desk and one out the door, and they become average as what they do, and I don't believe in that. At the end of the day, there's nothing I can do. But if I get it, great. If I don't then I know I've done the best I can."
Sean Snyder was passed over for the job in 2005, when his father retired the first time. Kansas State went with Virginia offensive coordinator Ron Prince, who was fired three years later.
Rumors about the future of the Kansas State program have been rampant since Bill Snyder disclosed earlier this year that he was being treated for throat cancer. He finished chemotherapy in time for the start of training camp, but there have been times this season when he's looked worn down.
Of course, part of that has to do with play on the field. Kansas State was expected to contend for the Big 12 title, but needed to beat Oklahoma State last week just to become eligible for a bowl.
Snyder's contract rolls over every year, and he has said numerous times that he will wait until after each season to decide whether he'll be back for another. But there are undeniable problems with that approach, including on the recruiting front, where prospects see an uncertain future.
Kansas State has remained mum about whether Leavitt was offered the coach-in-waiting job, and new athletic director Gene Taylor has sidestepped questions about Snyder's potential retirement.
"As has been the case and stated many times, Coach Snyder is our football coach," the school said in a statement last week, "and will remain coach until he decides otherwise."
Subscribe to the sports newsletter
Get the day's top sports headlines and breaking news delivered to your inbox by subscribing here.
---