Sports > High school sports
Greg Lee: Hermiston's move to MCC greatly benefits GSL
Wed., June 14, 2017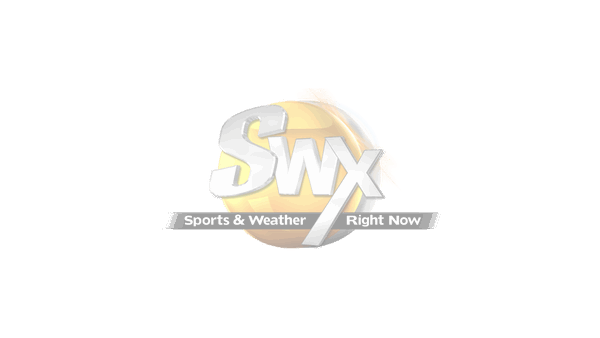 Hermiston's acceptance by the WIAA as a member school will prove beneficial to not only the Mid-Columbia Conference but for the Greater Spokane League, too.
The seven 3A schools in eastern Washington, which include the four from the GSL, had to glue with Seattle-based District 2 last year for a second opportunity to earn state berths.
Left by themselves, the GSL and MCC 3A schools would have had just one state allocation in all sports last year. But that didn't seem quite fair.
They're scheduled to get a second state berth for the 2017-18 school year. And going forward, they will continue to get two state berths. Thanks to Hermiston coming aboard.
There could be more state berths in the long term. But I'll get to that in a moment.
At the WIAA's June board meeting earlier this month, a little piece of business went otherwise unnoticed. The MCC's request to leave District 5 and join the GSL in District 8 was approved.
Seemingly just a matter of paperwork with little consequences, right? Not hardly.
By the MCC and GSL coming under the same district umbrella, the co-op will be greatly beneficial for years to come.
Hermiston, which will be a 3A school when it joins the MCC a year from now, adds an eighth 3A school to the mix.
Under the WIAA's mathematical formula for doling out state allocations, one state berth is given for each four schools. So eight 3A schools in District 8 means two state berths.
And no more of those long, midweek trips to a Seattle destination to earn a state berth.
It's anticipated that with 11 4A schools District 8 will get three state berths each year beyond 2017-18.
At least next year, the extra berth for District 8 will be coming from District 3 and District 4 – the co-op between Tacoma schools and Vancouver schools. They'll go from eight state berths to seven.
GSL secretary Herb Rotchford believes that beginning in 2018-19, a third berth will be coming from the Big 9 Conference, which receives two state berths for seven schools.
As a brief aside, I can't say enough good things about Rotchford. He has been a mover and shaker for the GSL and area youth in general. He will serve as the lead man for the combined District 8.
Rotchford has long been an ambassador for sending the best teams/athletes to state regardless of whether they're from the GSL, the MCC or the Big 9.
It's been Rotchford's dream to re-establish a Super Regional with the three eastern Washington leagues. You'll remember the old Big 9 had a messy divorce that led to the Tri-Cities schools and Walla Walla forming the MCC and the far-flung schools continuing as the Big 9.
To that end, principals from the GSL, MCC and the Big 9 met in late May to begin a conversation.
Some of the Big 9 principals weren't aware that their conference was going to lose one of its two state berths beginning in 2018-19. And even if it somehow retains two state berths, Rotchford believes it behooves the GSL, MCC and Big 9 to combine allocations and send four if not five 4A teams to state in all sports.
Rogers principal Lori Wyborney, who was elected the WIAA's executive board president for the 2017-18 year, attended the meeting. She said it was a cordial meeting and the schools have agreed to begin meeting twice a year. The next confab will be in October.
So here are the scenarios where the 3A ranks in the region could grow.
If the Big 9 opts to form a Super Regional with the GSL and MCC, West Valley of Yakima, which has 2A enrollment numbers but decided under the last statewide enrollment count to opt to 4A instead of combining with MCC 3A schools, would likely return to 3A.
Walla Walla, a 4A school, is losing enrollment and has 3A numbers. The school, at the very least, will fall into the 3A ranks by the end of the current four-year enrollment cycle.
Moses Lake is going to building a second high school. When the new school opens, it's believed both schools will have 2A numbers but could likely opt to be in 3A.
And on the horizon and closer to home, the Central Valley School District is going to ask patrons in February to approve building a third high school in the Liberty Lake area. If it passes, CV, University and the third school would open with 3A numbers.
Also, by the next enrollment count, it's expected that Cheney will have to move to 3A. Such a move would likely bring East Valley and West Valley along.
Cheney athletic director Gregg Hare said his school was just 50 students short of having to move to 3A last year. And Cheney is expected to grow by 100 students this fall.
So not too far in the future, the region could have as many as 17 3A schools.
And, thinking outside the box here, what if Gonzaga Prep and Mead – which both could be 3A – opted to drop down to 3A? All of a sudden there would be a boat load of state berths.
Subscribe to the sports newsletter
Get the day's top sports headlines and breaking news delivered to your inbox by subscribing here.
---
Subscribe and login to the Spokesman-Review to read and comment on this story