Sports
Golf with Jim Meehan – Pros roundtable: Tough par 5s, Tiger, instruction and bucket-list course
UPDATED: Fri., June 2, 2017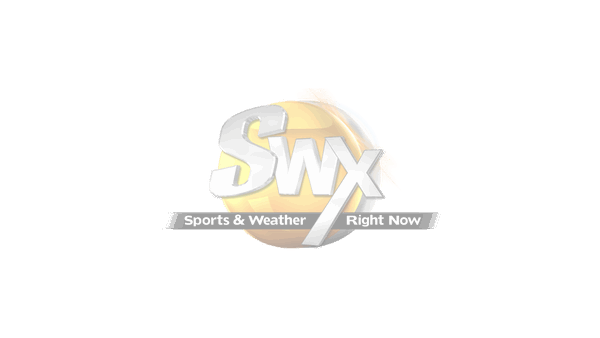 You've missed the fairway for the umpteenth time in a row. Limbs from a towering ponderosa pine demand a special recovery shot to reach the green.
What do you do? For starters, don't ask me.
Instead, ask the pros. That's what I did in our first installment this season of the pros roundtable. I turned to Prairie Falls' Billy Bomar, Esmeralda's Rob Sanders and University of Idaho's Loren Jeglum for instruction, insight and opinion.
Q: What's the toughest par 5 in the region and why (can't be from your own course)?
BB: No. 3 at Black Rock. It requires an accurate tee shot and then if you dare you can try and go for the green in two, but the green is long and narrow so you pretty much have to hit a perfect shot. If you need to lay up then you still face a really precise third shot to hit the green which is sloped severely from back to front.
RS: Avondale No. 17. A straight shot will put you in the trees with your drive so you must hit a draw to a small landing area, making the tee shot very demanding. The trees and out of bounds on the left narrow the closer you get to the green making it very difficult to go for the green in two. Playing it as a three-shot hole is also very demanding depending on the hole location as even a layup in the fairway may have trees blocking a shot at the pin. The two-tiered green is fun if you are near the hole.
LJ: No. 16 at MeadowWood. For the weekend warrior it is a true three- to four-shot hole. The last 150 yards is straight uphill with out of bounds coming into play on the left and right. For the low handicap/professional golfer it can be reached in two with two great shots but the out of bounds and trees on the left test your mettle.
Q: Tiger Woods was back in the news earlier this week. Will he win again on the PGA Tour?
RS: Not likely.
LJ: Yes. In the last five years Tiger hasn't seen much playing time and is more in the news for his off course mishaps than his excellence on the golf course but I do believe Tiger will win again on the PGA Tour. Never say never with a once-in-a-lifetime talent.
BB: I think Tiger, despite all his health problems, will not only win one more time on tour but will win at least one more major.
Q: Advice you'd give to successfully execute a low punch shot when trying to keep the ball under tree limbs?
LJ: Take a lot more club than you think and swing smooth. Don't try to force the ball down, just let it happen.
RS: First set up with the ball in the back of your stance. Depending on the circumstance and lie you would take two more clubs more than the distance required. It should feel like you take the club back slower than normal (most amateurs have a tendency to be extra quick with these shots). You want your follow through with your hands and club beneath your chest.
BB: Depending on your lie the main thing to emphasize on hitting a low punch shot is putting the ball back in your stance and weight forward. Take a lower-lofted iron and finish low.
Q: What is the bucket-list golf course you want to play and why?
BB: Two words … Augusta National!
LJ: Valderrama Golf Club in southern Spain. It is a ball-striker's course with doglegs, water, narrow fairways and trees overhanging the landing areas. The greens are fast and the professionals that play there can't finish a tournament under par. It also helps that Valderrama is situated on the Costa del Sol.
RS: St. Andrews, the old course, with my family. I am fascinated by history and to play golf where so many great memories in golf were made would be very rewarding.
Subscribe to the sports newsletter
Get the day's top sports headlines and breaking news delivered to your inbox by subscribing here.
---
Subscribe and login to the Spokesman-Review to read and comment on this story