Sports > Outdoors
Trapshooters smoke targets to ward off winter blues
Mon., Feb. 6, 2017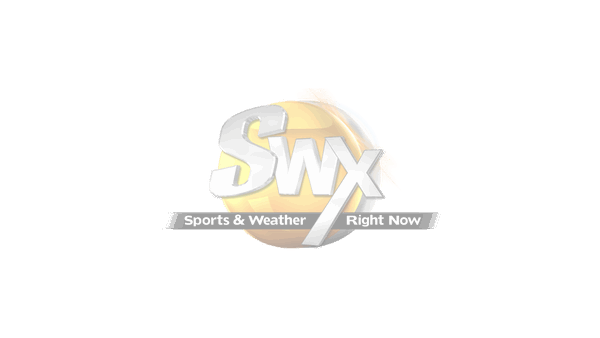 Asked last Sunday why she's devoting a portion of eight Saturdays from January into March to trapshooting at the Spokane Gun Club, Shel Giese noted that she's a member of the American Legion Riders, a motorcycle club.
"We can't ride in winter," she said. "So we shoot."
That spirit of getting through winter rather than succumbing to it is at the root of The Spokesman-Review Inland Northwest Trapshoot, which is in its 98th year.
Hundreds of shooters form teams and shoot at their own clubs throughout Washington, Idaho, Montana and Oregon.
They stand up to whatever cold, wind, snow or blizzard develops each Sunday for a shot at smoking up to 25 clay targets slinging through the air at random angles. Scores are sent in to The Spokesman-Review throughout the eight-week contest.
In March, the winners in various divisions will be crowned in the oldest and largest shoot of its kind in the country.
Approximately 80 shooters post their scores at the Spokane Gun Club in Spokane Valley each week. Last Sunday morning, women were well represented.
"It's something I can do myself," said Sevenity Tremblay, an adult woman but a novice shotgunner who's competing in the winter shoot for the first time.
"I've only shot trap about seven times. I didn't do well today, but I like the challenge. I'll do better next time."
The squad of four in the adjacent field included Alvin Craipo and his daughter, JC.
"I like explosions," the 16-year-old said, describing one of her attractions to the sport. A friend introduced her to trapshooting and she competes on a junior team.
Also in the squad was Ethan Denmark, 11, who pointed to his sister and said that he got into trapshooting, "Because of her."
Ethan has a good role model. Abbi Denmark, 20, walked the 16-yard line behind the traphouse with authority as she called for targets.
"I like teaching him," she said. "I'm competitive," she added in understatement.
Her dad, Jamie Denmark, filled in the blanks Abbi was holding back: "She's been third in nationals and she's won the Washington State Skeet women's champion four years in a row."
Trapshooting is a sport that can grow on you.
Two years ago, after winning the state women's sporting clays title as a senior at Freeman High School, Abbi told The Spokesman-Review that she'd first picked up a shotgun as a freshman and saw plenty of room for improvement.
"I placed dead last in my first competition, breaking only one target out of 50."
Subscribe to the sports newsletter
Get the day's top sports headlines and breaking news delivered to your inbox by subscribing here.
---
Subscribe and login to the Spokesman-Review to read and comment on this story