Marketing > Sponsored
Auto safety features help you get to the game and back in style
Fri., Dec. 15, 2017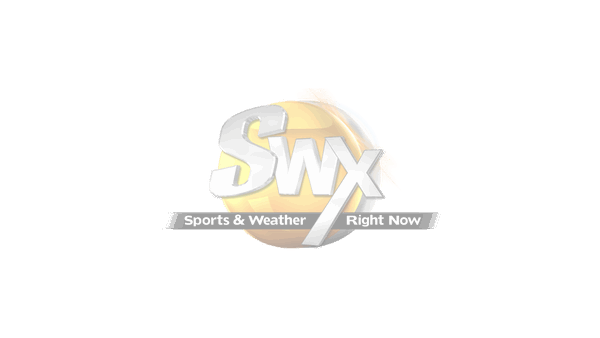 Inland Northwesterners have a secret: sometimes we like snow.
Sure, it's easy to complain about the slippery white stuff on drippy days, but it's great for looking at and skiing in.
But some caution is required when you're trying to make a Gonzaga game before tip-off.
So that means basketball fans coming from any direction would be smart to use caution, obey traffic laws and observe speed limits.
It's also wise to make sure your car is up to the challenge, including properly inflated tires, appropriately changed oil, working headlights and other indicators. If your car isn't in great shape, it's also a perfect time to consider a new car like a CX-5 or CX-9 with state-of-the-art safety features, including:
• Predictive i-ACTIVE AWD. This system predicts when all-wheel drive may be needed, based on everything from outside temperature to braking patterns to throttle input. It automatically is able to adjust for better traction, so the driver may not even know.
• Traffic sign recognition. Even if you don't see an upcoming stop sign, a 'do not enter' sign or a speed limit change, your car will see it and provide an alert where you can easily see it without being distracting.
• Radar Cruise Control. Cruise control is great until you get into heavier traffic situations. But then it has to be turned off. With this new feature, the cruise control will automatically go on standby if the car senses you getting too close to the car in front of you. You'll also get an alert when there is a safe distance between both vehicles again.
• Smart brake: If the car senses a collision is imminent, it will automatically engage the brakes. The system is designed for slower speeds, such as city driving, where a fast stop is needed if something is sensed ahead of a vehicle;
• Lane Departure Warning: If your vehicle senses you're drifting into another lane, especially at over 37 mph, it will alert you and also perform minor steering corrections to keep you safe.
For more info about safety features and exciting new vehicle options, visit foothillsmazda.com.
Subscribe to the Coronavirus newsletter
Get the day's latest Coronavirus news delivered to your inbox by subscribing to our newsletter.
---