Sports > Gonzaga basketball
Gonzaga remains No. 12 in AP poll, Villanova new No. 1
UPDATED: Mon., Dec. 11, 2017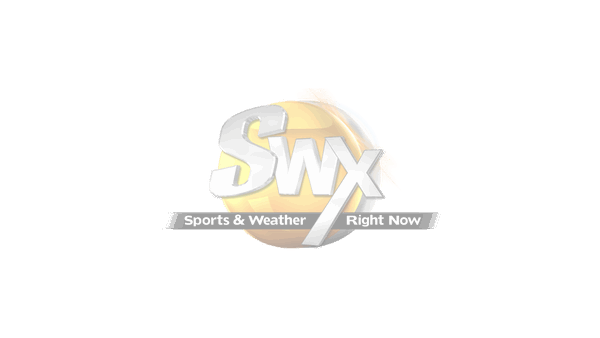 Gonzaga was right in the middle of the shakeup at the top of the AP college basketball poll.
The Zags (8-2), who dusted Washington and lost to Villanova, stayed firm at No. 12. Gonzaga held steady at No. 13 in the USA Today rankings.
The Wildcats (10-0), impressive in an 88-72 victory over Gonzaga, climbed from No. 4 to No. 1 in both polls. The top spot was vacated by Duke, which lost to Boston College on the road.
The woes of second-ranked teams continued as Kansas absorbed a pair of losses, one to unranked Washington 74-65 on Wednesday. The Jayhawks, who also lost to Arizona State, dropped to 13th.
Michigan State opened the season at No. 2 but was knocked off by former No. 1 Duke. Arizona was next at No. 2, but the Wildcats promptly lost three straight games. Kansas went 2-2 carrying the No. 2 ranking.
AP No. 2s are now 4-6. No. 2s finished 33-6 last season.
Villanova jumped past Michigan State, which moved up one position to No. 2. Wichita State is No. 3, followed by Duke. The Wildcats had 41 first-place votes. The Spartans earned 19.
Arizona State picked up five first-place votes and soared from 16th to 5th. Miami, North Carolina, Kentucky, Texas A&M and Xavier rounded out the top 10.
West Virginia climbed seven spots to No. 11. Notre Dame dropped nine spots to No. 18 and Cincinnati fell eight spots to No. 25.
Florida, which edged Gonzaga in double overtime in Portland, slid from No. 5 to No. 22. Arizona returned to the rankings at No. 23.
Gonzaga holds wins over Creighton and Texas. The Bluejays are first in the AP receiving votes category while the Longhorns are third. Boise State, under the direction of former Gonzaga assistant coach Leon Rice, received two votes in AP and eight in USA Today.
Creighton is No. 25 in the USA poll.
Saint Mary's didn't receive an AP vote for the second consecutive week. The Gaels picked up four votes in the coaches' poll.
Villanova, Michigan State, Wichita State, Duke and Kentucky are the top five in the USA Today rankings.
Follow along with the Zags
Subscribe to our Gonzaga Basketball newsletter to stay up with the latest news.
---