Marketing > Sponsored
Who was the best Gonzaga Bulldog player of them all?
Wed., Aug. 2, 2017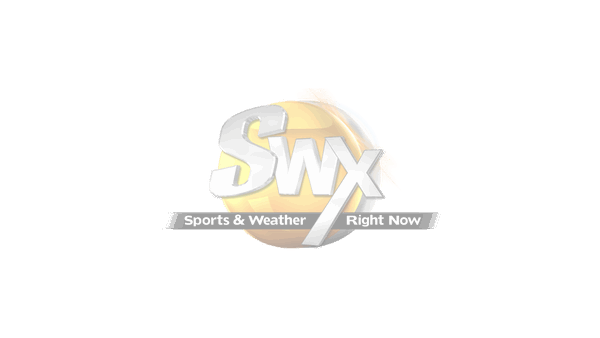 The 2016-2017 team definitely went a greater distance in the NCAA championship brackets than any other team in Gonzaga University basketball history.
Does it automatically qualify them as the best team of all time? Not necessarily, since other teams or individual players from past years also recorded significant accomplishments on the court, even if they didn't make it as far in March Madness.
Was it the 1999 "Cinderella" team that made an unexpected visit to the Elite Eight? Was it the Adam Morrison years? Was it a team in the 80s, 90s, 70s or even earlier?
Picking the best of the best ball players can be a challenge, and likely something that must be settled over a pitcher of beer at Pete's Pizza.
But here are some criteria to start your discussions:
• Retired numbers. Over the decades of the school's basketball program, only two player numbers have been officially retired for overall success and contributions to the team, the school and greater athletic culture. Posters of the jerseys of John Stockton and Frank Burgess are on display at McCarthey Athletic Center. While at GU, Stockton, No. 12, was the first player to score 1,000 points and 500 assists. Following graduation, he distinguished himself as part of the Utah Jazz, and was one of the original "Dream Team," of pro basketball players who were part the U.S. Olympic team. His jersey was retired in 2004. Burgess, No. 44, still holds plenty of team records and other accomplishments from his years with the team in the early 1960s.
• Top scorers. Adam Morrison averaged 28.1 points per game in 2006, earning him WCC Player of the Year honors. Going back much further, Frank Burgess averaged 32.4 points per game in the 1961 season. Burgess still leads the team in single game points (52), and shares the single-game free throws record of 16 with Ronny Turiaf from 2002.
• Who's on the wall. The walls of McCarthey Athletic Center include several colorful murals of great players from recent and more distant seasons, including Courtney Vandersloot.
• Team records. Adam Morrison holds the record for single-season three-points (306), and Burgess has second and third place, with 304 and 265. The two players also have the same ratio for free throws made in a season (240 for Morrison, and 234 and 221 for Burgess.
Subscribe to the Coronavirus newsletter
Get the day's latest Coronavirus news delivered to your inbox by subscribing to our newsletter.
---
Subscribe and login to the Spokesman-Review to read and comment on this story