Marketing > Sponsored
The 3 best off-site places to cheer on Gonzaga
Wed., Aug. 2, 2017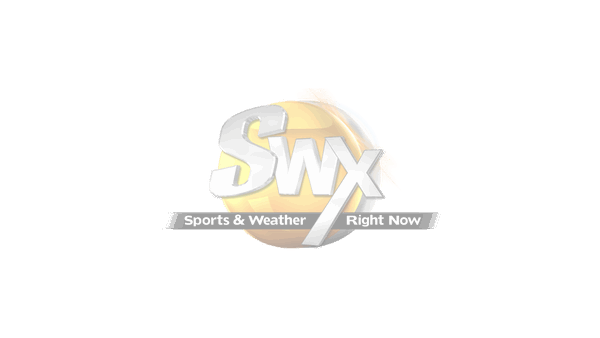 Where's the best place to catch a Gonzaga game?
The answer, of course, is anywhere with a TV. A cheering section is also a nice bonus.
Whether the 'Zags win or lose, it's still plenty of fun to watch a game with other fans, and there are plenty of spots in town to converge, especially if you can't score tickets yourself. Some places are great for pre-funking and post-funking with grown-up beverages. Some places are less boisterous so you can concentrate on enjoying the game without too much background noise.
There are also places where the crowd completely focuses on the game, and you might get mass stink-eye from the whole crowd if you try to change the channel or talk too loudly about other topics besides hoops.
Here's a run-down of some of the nearly establishments that can be patronized anytime, but especially the ones in the Gonzaga/Hamilton neighborhood.
• Jack and Dan's Tavern. Its connections to the Bulldogs are more than just a great place to converge – there are family ties involved as well. It was started by John H. "Jack" Stockton and Dan Crowley III, and originally was called Joey's. Stockton's son John played for Gonzaga and later the Utah Jazz until his retirement from the NBA in 2003. The tavern continued to be a gathering place and GU supporter and was even featured by Sports Illustrated. Jack Stockton died in May 2017 at age 89.
• Geno's. The traditional Italian joint has a definite laid-back vibe, whether you're there for the pizza, the lasagna or the game, and a past manager said the TVs are arranged so you can see at least one from every seat in the place. Plus it always has a selection of local and regional beers on tap, which can certainly aid in one's enjoyment. In addition to some formal fare, there are also more budget-friendly items for college students watching their spending, such as sandwiches and burgers. Though the patio can be mighty chilly in winter when games are taking place, it is a nice spot other times of the year. The location also has some history to it – it opened in 1960, so has sold plenty of pies.
3. Northern Quest. True, it's not in the neighborhood and pretty far to hoof it or bike. But EPIC might be one of the best sports bars in town, thanks to the largest screen – better known as the "ginormatron," a 30 foot-by-10-foot HD monitor that lets you feel like you're courtside. Plus there's a full bar, giant hot dogs and other fun features.
Subscribe to the Coronavirus newsletter
Get the day's latest Coronavirus news delivered to your inbox by subscribing to our newsletter.
---
Subscribe and login to the Spokesman-Review to read and comment on this story