Sports
If Huskies win, guess is that they will be in College Football Playoff
Tue., Nov. 29, 2016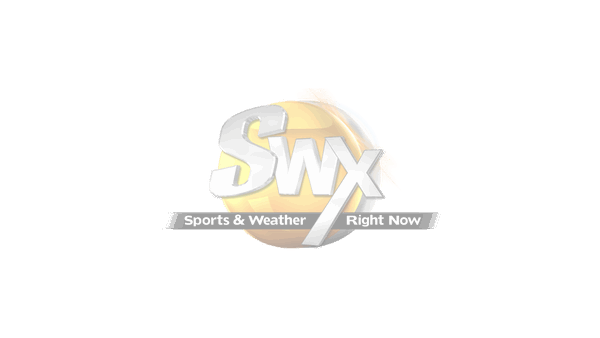 There are other variables at play, sure, but only one really matters for Washington to get into the College Football Playoff:
Win … and they're in.
That's it.
Beat No. 9 Colorado in Friday's Pac-12 championship game and the No. 4 Huskies will earn their first national playoff bid.
That's the feeling here, at least.
There has been much debate nationally – and there will continue to be much debate – about how much the CFP committee might penalize the Huskies for having a nonconference schedule as soft as anyone in the FBS.
There is also debate about what to do with the two teams – Wisconsin and Penn State – playing in Saturday's Big Ten championship game. Could one of those two-loss teams jump a one-loss conference champion (UW or Clemson)?
No. Don't see it.
The hunch here is the Big Ten champ gets left out, even as most agree that the Big Ten is the best conference this season.
What the committee will ultimately do – and has done in its rankings up to this point – is look at the Ohio State-Michigan game as the de facto Big Ten championship game. Ohio State won in double overtime and has by far the most impressive resume of anyone, with four wins over teams ranked at the time in the top 14.
Yes, Penn State beat Ohio State, but Ohio State beat Michigan, which beat Penn State by 39 points. It won't be an easy call for the CFP committee, but remember that the committee only takes into account conference championships as a tiebreaker "among otherwise comparable teams." It's essentially one of the tiebreaker factors. The committee can just flat out say, hey, Ohio State doesn't compare to these other teams – it's significantly better based on its resume. So the tiebreakers wouldn't even come into play.
Penn State is probably the odd man out if both Washington and Clemson win their conference championship games.
Alabama is a lock for the No. 1 seed – and that will probably be true even if Alabama loses to Florida in the SEC title game.
Ohio State seems like a shoo-in for the No. 2 seed.
Clemson and UW will be vying for the final two spots, if they win their conference championship games.
The Huskies will have a chance to make a statement against a top-10 team in Friday's Pac-12 title game. (Lose that and the Huskies are almost certainly headed for the Jan. 2 Cotton Bowl, likely against Western Michigan.)
The path to the playoff appears pretty clear cut: Win the Pac-12 title … and they're in.
But, just to be safe, Husky fans should probably root for Wisconsin to beat Penn State on Saturday.
Subscribe to the sports newsletter
Get the day's top sports headlines and breaking news delivered to your inbox by subscribing here.
---
Subscribe and login to the Spokesman-Review to read and comment on this story