Sports
Digest: Predators acquire P.K. Subban from Canadiens for Shea Weber
Wed., June 29, 2016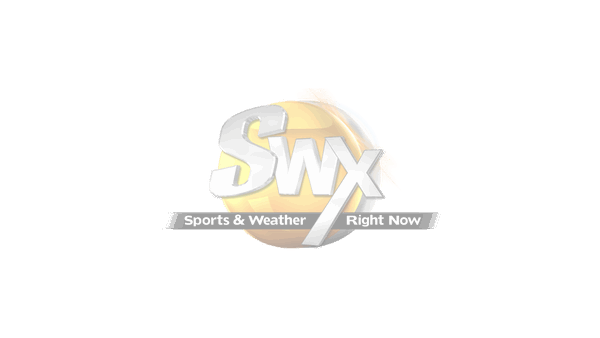 NHL: The Nashville Predators acquired P.K. Subban from the Montreal Canadiens in exchange for Shea Weber on Wednesday in a blockbuster swap of All-Star defensemen two days before free agency opens.
Subban won the Norris Trophy as the NHL's top defenseman in 2013 and had six goals and 45 assists last season before suffering an injury. The offensive-minded, dynamic 27-year-old has 63 goals and 215 assists in 434 career games, all with the Canadiens.
He said he was not surprised by the trade because there had been so many rumors since he signed a $72 million, eight-year contract in the summer of 2014. Subban's no-movement clause that would've allowed him to block any trade was set to kick in on Friday.
Nashville GM David Poile said the trade was first discussed at the draft last weekend in Buffalo. It was worth it for Poile giving up Weber for Subban.
Weber, who turns 31 on Aug. 14, had been with Nashville since the start of his NHL career in 2005. He signed a $110 million, 14-year offer sheet with Philadelphia as a restricted free agent in 2012, but Nashville matched it to keep him.
Devils aquire former No. 1 pick Hall: The New Jersey Devils have acquired former No. 1 overall draft pick Taylor Hall from the Edmonton Oilers for defenseman Adam Larsson.
The teams announced the trade two days before the start of free agency. The trade gives the goal-starved Devils an exciting young left wing, who was the No. 1 pick overall in 2010. The Oilers get a solid defenseman who was the No. 4 overall selection in 2011. They also get salary cap space to possibly sign free agent Milan Lucic with Hall's $6 million annual salary heading to New Jersey.
Judge tosses Romo's lawsuit against NFL
NFL: A Dallas judge has dismissed what was left of a lawsuit in which a company partly owned by Cowboys quarterback Tony Romo claimed the NFL interfered with a fantasy football event that was canceled.
State District Judge Carl Ginsberg on Tuesday granted the league's request for summary judgment on breach-of-contract claims brought by Fan Expo LLC.
Romo's company sued the NFL last year, claiming players were threatened with suspensions or fines if they participated in an event in Las Vegas because of the venue's ties to gambling. Those claims were dismissed earlier this year.
The National Fantasy Football Convention was planning the fan-centric event this summer in Los Angeles. It was called off earlier this month over issues with sponsors, with Fan Expo again claiming the NFL was interfering.
Liberty rallies, Lynx loses third straight
WNBA: Sugar Rodgers had a career-high 30 points and the New York Liberty rallied to give the Minnesota Lynx their third straight loss, 95-92 in overtime in Minneapolis.
The Liberty (11-5), who were without the WNBA's leading scorer Tina Charles, used a 17-2 run to end the fourth quarter and force overtime. Rodgers capped the scoring in regulation on a 3 that tied it at 83-all with 48 seconds left.
Rodgers scored five straight in overtime and Shavonte Zellous added a 3-pointer with 36.4 seconds left to give New York an 95-89 lead.
Maya Moore answered with a quick 3 and picked Rodgers off the dribble near midcourt to give Minnesota (13-3) a chance to tie. But Moore missed a pair of 3-point attempts in the final seconds.
Mystics top Stars: Emma Meesseman and Tierra Ruffin-Pratt each scored 14 points, and the host Washington Mystics beat the San Antonio Stars 84-67 on Wednesday to move above .500 for the first time this season.
San Antonio made a field goal on its first possession of the first quarter, but the Stars didn't score again until the 4:26 mark and trailed 20-4. The Mystics were ahead 24-7 at the end of the quarter – a season-low for points in a quarter by San Antonio – and led by double figures the rest of the way.
Catchings leads Fever: Tamika Catchings scored 26 points a day after the death of her former Tennessee coach, Pat Summitt, and the Indiana Fever beat the Chicago Sky 95-83 in Rosemont, Illinois.
Catchings hit a 3-pointer with 7:33 left in the first quarter and immediately pointed toward the sky in a tribute to Summitt, who died Tuesday.
In the fourth quarter, Catchings found Tiffany Mitchell in the corner for an open 3-pointer to push Indiana's lead to 82-68. On the Fever's next possession, Catchings spun her defender and completed a 3-point play for a 17-point lead.
Erlana Larkins added 15 points and nine rebounds for Indiana (7-9), which is ranked No. 9 in the AP power poll.
Mercury wins third straight: Sonja Petrovic had a career-high 22 points, Brittney Griner scored 19, and the Phoenix Mercury won their third straight, 86-75 over the visiting Connecticut Sun.
Griner added eight rebounds and five blocks and DeWanna Bonner had 18 points for the Mercury (7-9).
Hip keeps Jones
out of Olympic trials
Track and field: The popular and polarizing hurdler Lolo Jones took to Instagram to announce she won't be healthy enough to compete at U.S. Olympic Trials. Jones had hip surgery in November and isn't healed enough to compete later this week. The 33-year-old has irritated many in track circles because of her knack for getting attention that doesn't measure up to her results.
"I may have not shown you over the course of my career how to win an Olympic gold medal, but I hope my journey has shown you how to get back up when you get knocked down, how to try again when you feel like you've already tried so many times," Jones said.
She was the favorite heading into the 2008 Olympics , but finished seventh after tripping over the second-to-last hurdle while in the lead.
She finished fourth at the London Games, but still got as much or more attention as any U.S. female in the lead-up to the Olympics, with a steady diet of magazine covers and commercials. Her childhood narrative – her family once lived in a church basement in Iowa – only added to her marketability.
Phelps secures fifth trip to Olympics
Swim: Michael Phelps, the most decorated athlete in Olympic history, held off a stiff challenge from Tom Shields to win the 200-meter butterfly at the U.S. swimming trials in Omaha, Nebraska. Phelps, who retired after the last Olympics but soon reversed his decision, took the 200 fly in 1:54.84 – far off the world record of 1:51.51 he set at the 2009 world championships while wearing one of the high-tech suits that have since been banned.
It will be Olympics No. 5 for Phelps, making him the first male swimmer to compete in that many Summer Games.
Ledecky wins, Franklin rallies for second: A night after she failed to make the Olympic team in the 100-meter backstroke – an event she won four years ago in London – Missy Franklin rallied to finish second in the 200 freestyle at the U.S. trials, earning her a spot in an individual event in Rio.
Katie Ledecky cruised to victory in 1:54.88. Franklin was tied for second on the last turn and churned through the water to get her hand on the wall as runner-up.
DiRado earns Olympic spot: Maya DiRado of Santa Rosa, California, won the 200-meter individual medley in 2:09.54. Melanie Margalis of Clear Water, Florida, finished in 2:10.11 to earn a second spot for the Rio.
Subscribe to the sports newsletter
Get the day's top sports headlines and breaking news delivered to your inbox by subscribing here.
---
Subscribe and login to the Spokesman-Review to read and comment on this story