Sports
Baney: Shiloh Keo always knows the right ingredients
Sat., Feb. 6, 2016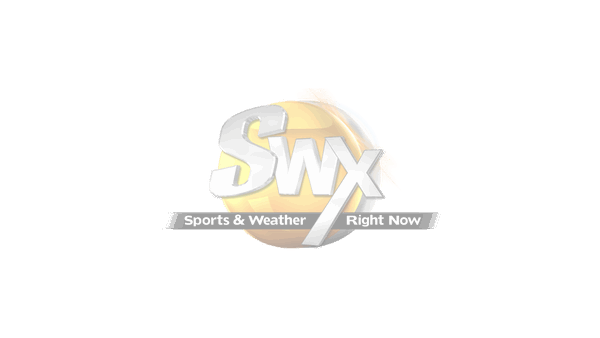 On Sunday, former University of Idaho football player Shiloh Keo will suit up for the Denver Broncos in Super Bowl 50. For every Vandal (and Cougar) watching, the site of the Palouse-schooled safety playing at the zenith of their sport has to be inspirational.
I happen to know the secret of his success – the thing that propelled him from Saturday afternoons in the Kibbie Dome to Super Sunday in Santa Clara, California.
Mayonnaise. That's it. Just eat globs and globs of mayo, and you, too, will soon be lining up in the Super Bowl.
Well, you should also work out like a maniac, study the game obsessively and get several lucky breaks along the way. Just to play it safely.
Keo was part of Nick Holt's final recruiting class – the group he brought to UI just days before he bolted for, first, an NFL job, and then the defensive coordinator role at USC. Keo, as a 175-pound true freshman, started the first game of his collegiate career at Michigan State in 2006.
The wispy 18-year-old from Everett held his own that season, and when the fall of '07 came, it was clear Keo had been living in the weight room during the offseason. He was up to 210 pounds as a sophomore, and he was probably the Vandals' best defender that fall.
In an interview early that season, Keo described his training/eating regimen – including his secret ingredient.
"For me, mayonnaise is the Polynesian steroids – that's what I always refer to mayonnaise as," said Keo, who has numerous family ties to Hawaii. "It's a way to get big fast – eat a lot of mayonnaise."
I'm not really crediting a condiment with getting Keo to the Super Bowl. But I do believe the now-28-year-old has survived the rigors of the NFL thanks to the resoluteness instilled in him during his Vandals career.
Holt's sudden departure wasn't nearly as crushing to UI as was Dennis Erickson's graceless exit just 10 months after he had returned to Moscow. In the wake of those back-to-back punches to the gut, a number of players were cut from the team by new coach Robb Akey because of bad grades or bad behavior.
Yet among the players who weathered all this, there developed a fortitude that served them well during the rest of their time in the program.
The next two seasons under Akey were gruesome: The Vandals went 1-11 and 2-10 and were obliterated on a handful of occasions.
Yet those squads never showed signs of dissension or a lack of faith in their direction. I used to think Akey's upbeat approach was the main reason for this, but now that I look back on it, the grittiness of the veteran players must have been the reason UI stayed afloat.
After one stinging loss in '07, Keo was asked how the Vandals would proceed.
"Oh, you know, like a piece of paper, you've got crumple it up and just throw it away, like coach always says," Keo said as he wadded up a stat sheet and dropped it on the floor. "Take the good things in, realize what we messed up in, go over our adjustments – and don't look back."
For those who were around long enough, the payoff came during the Humanitarian Bowl season of '09 and a respectable 6-7 showing in '10. Keo was part of both of those teams.
After that, he was drafted by the Houston Texans and carved out a niche with them for three seasons. But he missed all of the '14 season with an injury, then didn't make the cut with Cincinnati at the beginning of this season.
So for most of the last two years, Keo was out of football. Then, on Dec. 9, he was called in by the Broncos as an injury replacement, and ended up making a crucial interception against San Diego in a win that gave Denver the top seed in the AFC playoffs.
He was also on the field late in the AFC Championship and even recovered the onside kick that clinched the Broncos' 20-18 victory over New England.
After his clutch play against San Diego, Keo wrote a story on the Broncos' website about the circumstances that led to him joining the team. He wrote about the frustration and disappointment he felt while waiting so long for a chance, yet he hadn't given up on pro football.
"I've been on a big roller coaster, but never in my wildest dreams could I have imagined being in these shoes right now, having this opportunity," Keo wrote, "so I just want to take advantage of it, one day at a time, one rep at a time and one game at a time."
It was only after reading Keo's story that I came to realize the real secret of his success: stick-to-itiveness.
Perhaps served with a side of mayo.
Subscribe to the sports newsletter
Get the day's top sports headlines and breaking news delivered to your inbox by subscribing here.
---
Subscribe and login to the Spokesman-Review to read and comment on this story