Sports > Seattle Mariners
Blanchette: Winning will deflect any criticism of Scott Servais' lack of experience
Fri., April 8, 2016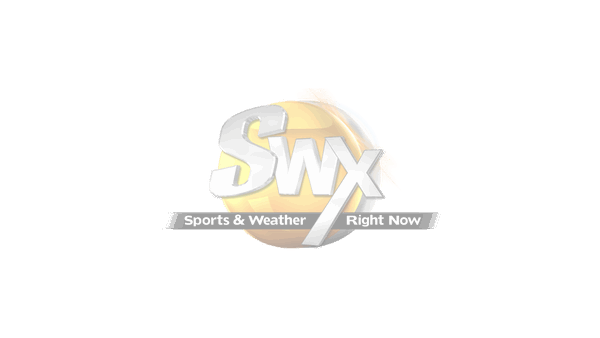 SEATTLE – They came home with a buzz about them, not necessarily a Seattle Mariners tradition here in April. But with Robinson Cano raking, the M's playing home run derby in Texas and the mystery guest bullpen rolling, the feel-good was sternum-deep at Safeco Field on Friday night.
And that made it a good time to be a manager without a resume who, note the faithless, would not have his job without cronyism.
Scott Servais hasn't done anything wrong yet, other than not being there to catch the ball for Ketel Marte and Kyle Seager in the season opener earlier this week.
Oh, and having reliever Steve Cishek give up the ninth-inning dinger that turned the home opener into a 3-2 loss to Oakland.
So the heat is off until the first dropped series, the first five-game losing streak, the first time someone decides Luis Sardinas doesn't get enough at-bats or Taijuan Walker was left in one batter too long. And if the Mariners should wander off the grid somewhere south of Route .500, well, the outside-the-box hire definitely will be on the radar.
But for now, it's likely less than half the record crowd of 47,065 that piled into Safeco on Friday knew that it's Scott Servais and not Robert W. Service managing the M's. Though it's probably not fair to note that the pregame roar for the batting coach was Beast Quake level compared to the one that greeted Servais.
Edgar Martinez has his name on the street outside and in neon above left field, after all.
The Mariners' choice for their 20th manager this past off-season was a significant surprise, at least until it was learned that he and new M's general manager Jerry Dipoto were once roommates – if only sharing a condo while working for different clubs in spring training. Later, Dipoto would hire Servais for nonfield jobs in Colorado and with the Angels.
Baseball is a clubby game. Bringing on an old running buddy happens all the time.
But in this case, Servais hadn't managed a major league game. His managerial experience amounted to vacation fill-in Triple-A – four games a year.
This, too, is not necessarily a big deal. Mike Matheny in St. Louis, A.J. Hinch in Houston, Brad Ausmus in Detroit – none had field experience after their playing days, and all have had some success (and, yes, there's Robin Ventura for you equal-time obsessives). But the combination of no-experience/Dipoto's-pallie moved the needle on serious Mariners fan's what-the-hell meter.
Servais knew it was coming. His only defense will be winning games.
As he said Friday, "It's about performance. It's a do-good league."
Sample size precludes Seattle's start from being evidence of anything, of course. But the votes are being counted anyway, and it's not surprising that he's found support in the precinct of the M's clubhouse. Who's going to say he doesn't love the new boss with the season less than a week old?
"It's been a different culture," third baseman Kyle Seager said of Servais. "Everybody's more comfortable. There's a different confidence level. It breeds confidence when you can go in there, get your work in, be yourself and it's accepted, promoted."
Not sure who Lloyd McClendon wanted Seager to be. Manny Machado?
But if Servais has made that connection, all the better. And he certainly scored extra points in the big Texas flapdoodle earlier in the week, when he came out of the dugout to bark at Rangers manager Jeff Bannister after catcher Chris Iannetta was plunked with a pitch. It was show biz, but the show was for his players, and they ate it up.
"You want a manager who protects you," Cano said.
Will it be on-the-job training? Sure. But it's not like Servais was filling orders at Amazon and asked to invent new brilliance from the dugout – though he admitted that in his first few games "things snuck up on me.
"It goes pretty fast," he said. "I'm not going to lie. It's fortunate for me that I've got (coaches) Tim Bogar and (Manny) Acta, and Mel (Stottlemyre Jr.) is great. You'll see us talking a lot throughout the course of the game. It's not just me standing there holding all the cards and wondering which one I'm going to pull."
Mostly, as Dipoto pointed out at the time of the hire, it's about managing people and Servais had experience in that, even if it wasn't in uniform.
One of his stops before Seattle was as player personnel director in Texas, which brought him to Spokane regularly to check up on his farmhands – and sometimes fence with owner Bobby Brett, who's always pushing for, well, better farmhands.
"You know me – I like to win," Brett said. "And I'd say he managed me real well. I don't think there's any reason he can't manage in this job."
Managing is one thing. But like Servais himself said, this is a do-good league.
Subscribe to the sports newsletter
Get the day's top sports headlines and breaking news delivered to your inbox by subscribing here.
---
Subscribe and login to the Spokesman-Review to read and comment on this story