Sports
Out & about: Firearms instructor getting word out about defective firearms
Sat., Nov. 7, 2015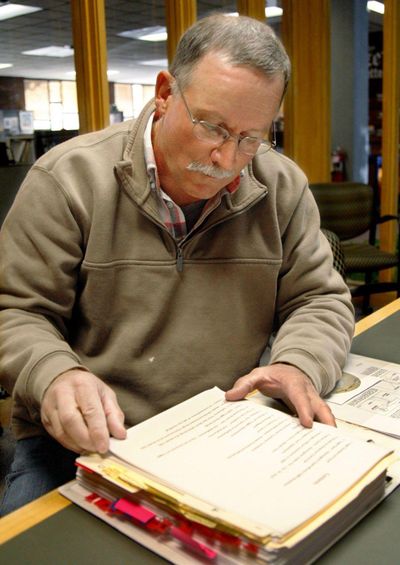 Richard Barber has his sights on saving a life this hunting season.
The 57-year-old Manhattan-area firearms instructor, whose son died after a rifle accidentally discharged 15 years ago, has a simple message. Remington Model 600 and 700 rifle owners should heed an upcoming product recall to ensure their firearm is safe.
Owners of those models who ignore the recall and sell their rifle or pass it down to a family member are perpetuating possible injury or death to the gun's next handler, Barber said.
"I'm saying the safety is an actual source of accidental discharge, and therefore the public is at a tremendous disadvantage," Barber said. "They don't control what happens."
Phone calls to Remington Arms Co. employees for comment on this story were not returned.
Barber's son was killed in 2000 when his wife went to unload her Remington Model 700 rifle. When she pushed the safety into the off position to enable her to work the bolt and remove the shell, the gun went off. The bullet went through an aluminum horse trailer, struck the frame and fragmented. Some of the fragments struck and mortally wounded 9-year-old Gus, who was on the other side of the trailer.
"People don't understand how this has not just killed people, but it has destroyed lives," Barber said.
Senior U.S. District Judge Ortrie Smith is set to rule in U.S. District Court in Kansas City, Mo., in December on a class-action lawsuit filed by gun owners who claimed that Remington knew its firing mechanisms were defective. As part of the settlement, Remington has not admitted any wrongdoing or that its products are defective.
Based on his research, Barber said Remington rifle owners should have their firearm repaired after the upcoming December court settlement.
It won't be the first recall. In 2002, as a direct result of Barber's lawsuit, Remington issued a recall of some of its "bolt lock" rifles manufactured in the 1960s, '70s and early '80s. But Barber thinks that gun owners' response has been tepid.
"This well of knowledge is out there, it exists in the public domain; but if they don't get the gun fixed they have to live with the outcome," Barber said.
In the wake of his son's death, Barber said he felt "morally obligated to do something" even though he is "adamantly pro gun." He said he feels like his work has proven that one person can make a difference, even against a large corporation.
Now he's ready to bow out of the limelight, hoping that gun owners have received his message.
"I only have to make a difference for one person," he said. "However, I have finally come to the realization (that) I can't save everyone from themselves."
Subscribe to the sports newsletter
Get the day's top sports headlines and breaking news delivered to your inbox by subscribing here.
---
Subscribe and login to the Spokesman-Review to read and comment on this story