Sports
Passion for wrestling was John Owen trademark
Thu., March 19, 2015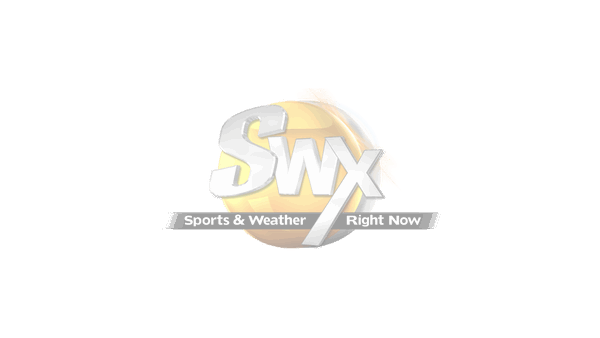 It may seem like John Owen has been around wrestling his whole life, but he got a late start.
He didn't turn out for the sport until his sophomore year in high school. A broken foot kept him from doing so as a freshman.
Owen wrestled a season on the junior varsity. But by his junior year he took to the sport like a natural. His first loss that year didn't come until the state final against a kid he had beaten in the regular season.
He only lost twice on varsity. Strep throat and tonsillitis cut short his senior season.
Owen had a summer job working for the railroad. He always thought he'd end up with a career working for the railroad.
After two years in the Army including one in active duty in the medical corp in Vietnam, Owen headed to junior college in Yakima. That's where he met his eventual wife, Janet. He finished his education at Central Washington University.
Owen, who went on to a highly successful coaching career at North Idaho College and years to follow in the high school ranks, has resigned as Central Valley's coach. He'll likely teach one more year at the Orchard Center (kindergarten through fifth grade) in the West Valley School District before retiring from education.
Asked if he'd coach again, Owen didn't pause.
"No, never," he said.
It's time for Owen, 66, to find out what life is like without coaching wrestling.
He was the first of six brothers to wrestle. Jack and Eileen Owen raised their family in Lolo, Montana, about 10 miles from Missoula.
Times were tough in those days. Owen remembered he and a brother often hitchhiked 10 miles home from school after wrestling practice because their dad worked late at the lumber mill.
Owen's coaching career came full circle. He got his start out of college at South Umpqua in Myrtle, Oregon. In the second of three seasons there, the school finished a half point out of a state title.
He landed as an assistant at NIC in 1975, ultimately taking over as head coach for Les Hogan.
Owen's career at NIC has been well documented. He coached eight teams to national championships. In 20 years, his teams were a combined 304-23-2 in duals with 35 national champions and 102 All-Americans. He was inducted into the NJCAA Wrestling Hall of Fame in 1989.
He resigned in 1997 to follow his oldest son's high school career.
He had a master's in administration and counseling he never used because he enjoyed coaching more.
A search through the photos over the years chronicling Owen's career show that his wing tips have whitened and thinned considerably since the early days. What never waned was his passion for the sport.
Owen recently completed building a cabin on Lake Coeur d'Alene near Harrison. He plans to spend a lot of time there. And he plans to spend more time with another passion – fishing.
It's been the worst kept secret that Owen was planning to retire from coaching. At the Rocky Mountain Classic tournament at his alma mater, Sentinel High in Missoula, this year, Owen was honored for his career. As a retirement gift he was given a top-of-the-line fly rod.
Owen knows he'll miss coaching.
"There aren't many situations in life where you can feel the emotions, the highs and lows, the thrill of winning and the agony of losing, like you can in wrestling," he said. "To coach in this sport you need great passion. I'm proud that I never lost that passion. I had it until the very end."
Even while winning seemingly national title after national title at NIC, it wasn't winning that drove Owen.
"I was more worried about keeping my job than winning a national title," he said. "I don't know why. There was probably some self doubt. What drove me probably was the fear of failure. I never felt that as a high school coach. The things we accomplished at NIC I never dreamed of doing those things."
Owen isn't sure what the future holds. He doesn't think he'll stray too far from the sport he loves.
"I look forward to the new changes," he said. "I'll find things to do. I have six grandchildren, and I want to fish more."
Subscribe to the sports newsletter
Get the day's top sports headlines and breaking news delivered to your inbox by subscribing here.
---
Subscribe and login to the Spokesman-Review to read and comment on this story