Sports > Gonzaga women
Gonzaga women testing new point guards
Thu., Nov. 13, 2014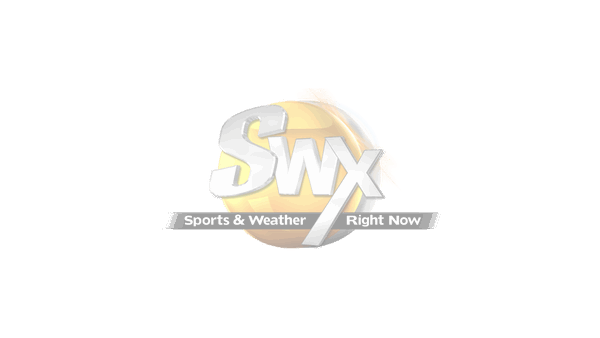 New Gonzaga women's basketball coach Lisa Fortier said she knows who is going to be her point guards but she's not completely sure who will start on Sunday in the Bulldogs' first game against No. 22 Dayton. It also may not matter as Fortier said junior transfer Georgia Stirton (North Idaho College) will likely split minutes with freshman guard Emma Stach, of Buchholz, Germany. "They are still new," Fortier said of her guards. "It still makes me a little bit nervous. But the way our post players are playing, it makes me feel much better." Each guard brings something different to the table. Stirton handles the ball very well and runs the offense at her own speed. "Emma's got a motor," Fortier said. "She's got a quick first step. She can create her own shot where Georgia creates for others." Otherwise, Fortier gushed over the play of her post players and had good things to say about 6-foot-5 redshirt freshman Emma Wolfram. She sat out last year as the Zags finished 25-9, won the West Coast Conference championship and lost to James Madison in the first round of the NCAA Tournament. "The post players have done really good job of reading each other and playing with each other," she said. "Wolfram is very very smart. She and Sunny (Greinacher) are two of our best shooters." Stirton, a 5-8 guard originally from Melbourne, Australia, said she's looking forward to the first game against Dayton, which finished 23-8 last year and lost in the first round of the NCAA tournament to Florida. "It will really expose what we need to work on," Stirton said. "It will be a good test. We'll just work from that and just keep getting better."
Cougars scratch first
Before Dayton takes on the Zags, the Flyers first play Friday at 7 p.m. in Pullman against Washington State. Coach June Daugherty said she can't wait for the early season challenge in Friel Court. "Basketball season is finally here. We are really excited," Daugherty said. But playing Dayton is "going to be a great test for us." She said he high-power scoring duo of junior Lia Galdeira and senior Tia Presley (Gonzaga Prep) gives her team the potential for a "special season" after the Cougars (17-17, 9-9 in Pac-12 last year) played in the postseason for the first time in 23 years. "They love to win. They both have this unique ability to focus in on game day," she said of her all-league guards. Daugherty said the team had a special focus during the spring and summer to address the mental aspects of the game after the team showed it could beat any team and turn around and lose to an inferior opponent. "I think mental toughness was a big thing for us to address in the off-season," she said. "It seems in two months of practice that we are getting better in that area. Hopefully, consistency will come out of that and we won't see the highs and lows."
Eagles to Utah
Eastern Washington women's basketball also opens Friday at 3:30 p.m. when it travels to Orem, Utah to take on Utah Valley. Eastern returns four starters, including All-Big Sky guard and top scorer Lexie Nelson. The Eagles started slowly last year before finding their stride in conference play. Eastern finished with an overall record of 16-14 and 12-8 in the Big Sky. The Wolverines return three starters on a team that finished 7-23 last year.
Vandals raid California
Idaho plays first Friday among the area Division I women's basketball teams when it tips off at 2 p.m. at Cal State Northridge. The Vandals return four of five starters on a team that went 25-9, won the Western Athletic Conference and earned its second consecutive bid to the NCAA Tournament where it got beat 88-42 by Louisville. The Vandals now are playing in the Big Sky and have been picked to finish third by the conference coaches. Idaho returns leading scorer Stacey Barr, who averaged 18.2 points and 7.7 rebounds a game.
Subscribe to the sports newsletter
Get the day's top sports headlines and breaking news delivered to your inbox by subscribing here.
---
Subscribe and login to the Spokesman-Review to read and comment on this story