Sports > Outdoors
Canoeing the Boundary Waters
Proper preparation is the key to an enjoyable experience
Sun., July 27, 2014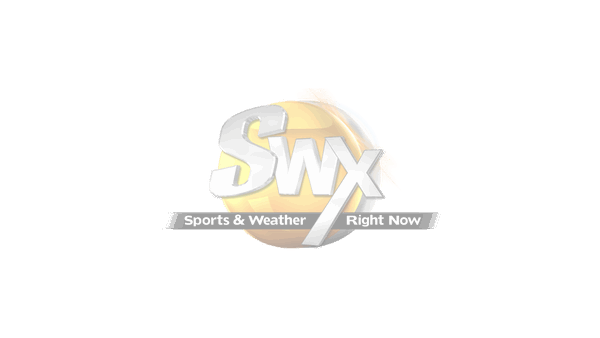 I was in my early 20s when my buddy and I launched our canoe into Seagull Lake off Minnesota's Gunflint Trail – my first trip to the Boundary Waters Canoe Area Wilderness.
Though that adventure was 40 years ago, I remember it vividly: drinking water from lakes, sitting around campfires under the stars, savoring the solitude of the wilderness.
The weeklong trip kindled a lifelong love affair with the Boundary Waters and Canada's neighboring Quetico Provincial Park.
Like most novice travelers, we didn't really know what we were doing.
We used a heavy aluminum canoe, and I struggled with a metal-framed backpack and wooden paddle that was too long for me. My leather work boots and cotton jeans were poor choices, too.
It didn't take me long to learn the tricks that made traveling in the boundary waters safer, more comfortable and more fun. So if you're contemplating your first BWCA trip – or just haven't been there for a while - here are some tips I've learned over 40 years of paddling canoe country.
Gear crucial
Proper gear can make the difference between misery and ecstasy. Start with the canoe: Last year, with a pack on my back, I followed a middle-aged camper huffing and puffing across a long portage shouldering a 75-pound aluminum canoe. I felt bad, because his struggle could have been avoided. Somewhere behind me, my wife was carrying our 42-pound Kevlar canoe. Hey, I own an aluminum canoe; they're indestructible. But I haven't considered portaging one for years. My first advice: buy, borrow or rent a Kevlar canoe.
Frugality might be an asset in everyday life, but not when it comes to tents, rain gear and footwear – all of which are critical in the BWCA. Make sure your tent is waterproof. Nothing wrecks a trip like a soggy sleeping bag. Expect to pay hundreds of dollars for a high-quality tent. And when it comes to rain gear, you get what you pay for.
Because I'm paddling Kevlar canoes and getting out in the water at each landing, rather than beaching on rocks, I wear self-draining boots or water shoes made specifically to get wet. Avoid anything cotton. Bring fleece, which will retain heat even when wet.
Picking a route
Choosing a route is important, especially if you're bringing kids or other first-timers. Get maps and go over them before you get to the landing. Don't try to see how many lakes you can paddle. This is supposed to be fun, not a death march. And have a backup plan. What happens if the only two campsites on your destination lake are taken?
Outfitters – and we have many great ones whether you enter the BWCA through Ely or the Gunflint Trail areas or elsewhere – can help you chose a route matching your ambitions and abilities. Outfitters also can point out stellar campsites, hot fishing spots or nasty portages to avoid. I still remember visiting a little Boundary Waters lake, well off the beaten path, teeming with smallmouth bass that an outfitter had recommended.
U.S. Forest Service staff are helpful, too, with routes and other specifics, including where bears are raiding camps.
High on the hog
The great thing about traveling through a wilderness by canoe is that, unlike with backpacking, you can carry real food, and lots of it, within reason.
Though we always hope for several meals of fresh walleye, we almost always bring one or two meals of real chicken, beef or pork.
A favorite in recent years: marinated pork tenderloin, which we freeze and then grill our first night. We also bring dry hamburger and make tacos or spaghetti. And a friend's garlic sauteed chicken breast is to die for.
We also take a couple of fresh cucumbers and perhaps a head of broccoli for a treat.
Of course, we also eat the standard quick-meal pastas, peanut butter and oatmeal for breakfast. Tuna in a pouch spread on pita bread makes a great lunch. And though our kids are grown, my wife insists on bringing fixings for s'mores.
The point: You don't have to limit yourself to bland camping food.
Bugs or no bugs?
I've paddled the Boundary Waters from April through October, and my advice is carefully choose the date of your trip. If excellent fishing is your goal, June is a great month, but be prepared for black flies and mosquitoes.
My wife has a simple rule: No canoeing in June. I recall eating dinner with a buddy in our tent one June afternoon because the mosquitoes were so thick. But last year I paddled a week in June in neighboring Quetico Provincial Park. The bugs were remarkably few, while the walleye fishing was excellent.
Many people, especially those camping with kids, love to go in August, when the bugs usually aren't bad and the water is warm enough for swimming. When I lived in Ely in the 1970s, the BWCA was nearly empty in September before canoeists figured out it was a prime month, with less competition for campsites and cool, bug-free nights. October, which carries a bit more risk for bad weather, also can be stunningly beautiful.
State of mind
Perhaps the most important thing to bring is a different state of mind. Don't put yourself on a schedule where you have to make a certain number of miles each day. Leave the electronics behind. You're trying to escape the hectic, fast-paced world. Don't bring it with you.
Slow down. Relax. Enjoy.
Subscribe to the sports newsletter
Get the day's top sports headlines and breaking news delivered to your inbox by subscribing here.
---
Subscribe and login to the Spokesman-Review to read and comment on this story