Sports
Shadle Park principal Rotchford next GSL secretary
Thu., March 24, 2011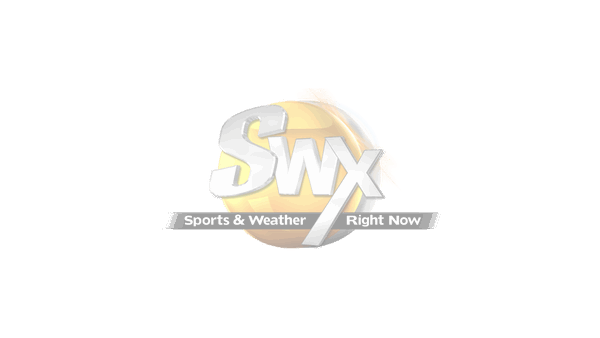 Herb Rotchford must add nine ball caps to his wardrobe.
The Shadle Park principal is taking over as the Greater Spokane League's secretary and WIAA District 8 representative, replacing the retiring Randy Ryan.
Rotchford, 63, was one of four finalists. The others interviewed were Mead athletic director Dick Cullen, former Central Valley A.D. Jay Rydell and former Cheney A.D. Joe Richer.
"We were impressed by all the candidates," said CV principal Mike Hittle, chairman of the GSL principals. "We considered it a no-lose situation because we had quality people to choose from."
Rotchford has served as the chairman of the GSL's eligibility committee and on the league's board of control.
"We were impressed with the work he's done and know he will do an outstanding job as secretary," Hittle said. "Basically knowing what we're getting with him was a key factor in our decision."
Rotchford has spent 21 years as a principal, the last seven at Shadle Park where he has overseen a major remodel. His last day as principal will be June 30 and he takes over for Ryan on July 1.
"That door (GSL secretary) was only going to open up once and the timing is just right," Rotchford said. "Shadle Park is in a good space and place. It's difficult to leave a job that's meant so much to me over the years."
Rotchford is a 1965 Gonzaga Prep graduate, back in the days when it was an all-boys school. He got his start in education at Glover Junior High as a science and social studies teacher.
"I coached everything under the sun," said Rotchford, including coaching future NFL quarterback Mark Rypien as a ninth-grader.
"Something not many people know is one year I had to fill in for one full semester as cheerleading advisor," Rotchford said.
He spent 14 years as principal at Sacajawea Middle School, and he had a brief stint at Rogers before landing at Shadle. He's been all over the Spokane map.
Whether as a teacher or administrator, Rotchford has been immersed in activities.
"I've always felt so deeply about the essential nature of activities and athletics as part of the education system," Rotchford said. "I want to be able to help sustain that in the future."
Rotchford foresees some issues the GSL will have to deal with down the road.
"There are some real challenges looming on the horizon and one of those is developing the capacity to be financially stable and sustainable for years to come," Rotchford said.
One of those issues involves Joe Albi Stadium.
"The carpet there is probably good for another seven or eight years," Rotchford said. "We need to be thinking right now about what plan are we going to have in place and how it will be implemented. We need to begin those discussions as soon as possible."
Rotchford hopes Albi Stadium will be used by GSL football and soccer teams well into the future. It makes sense with the development of the Dwight Merkel softball complex nearby.
"Albi Stadium has such a tradition here in Spokane," Rotchford said. "I played there in high school."
The GSL principals appreciate the job Ryan did the past 14 years.
"He's been an unbelievable asset to the GSL and WIAA," Hittle said. "His institutional knowledge and history with the league and the WIAA was invaluable."
Subscribe to the sports newsletter
Get the day's top sports headlines and breaking news delivered to your inbox by subscribing here.
---
Subscribe and login to the Spokesman-Review to read and comment on this story